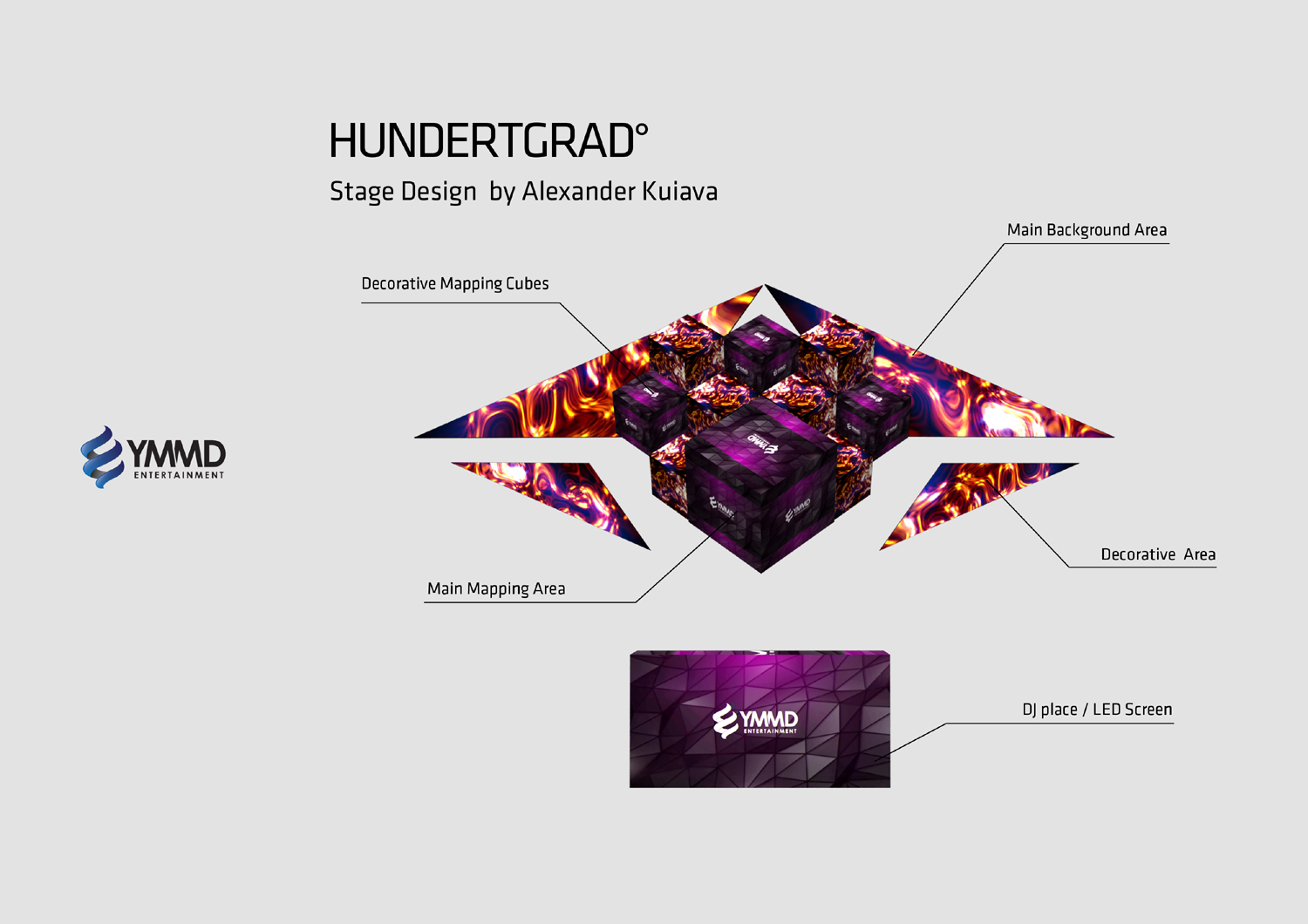 CHALLENGE
In this project, we did almost everything. From the design of structures for the scene to the development of video footage and exclusive Live, VJ. Also, we were charged to edit a video report about running events.
SOLUTION
One of the new company's projects YMMD ENTERTAINMENT took place in an interesting location Dots 21, Wonderful planning of a club was perfect for the ideas of Alexandr Kuiava – to create a geometric design for 3D object mapping and to adapt it to the exterior of the club
RESULT
At the party top techhaus DJs of Vienna and a special guest – DJ Hel performed. As there were two halls in the Club Dots 21, the main stream of people was on the street and was appreciated unforgettable illumination of our installation and crisp, delicious rhythms of Hel.
DESCRIPTION
Hundertgrad – is a series of YMMD ENTERTAINMENT. A trending techhaus project created by creative directors of the company. Our participation is a visual support as usual!
Hundertgrad AfterMovie
Video Report by: LIME ART GROUP & GOOD LIFE CREW