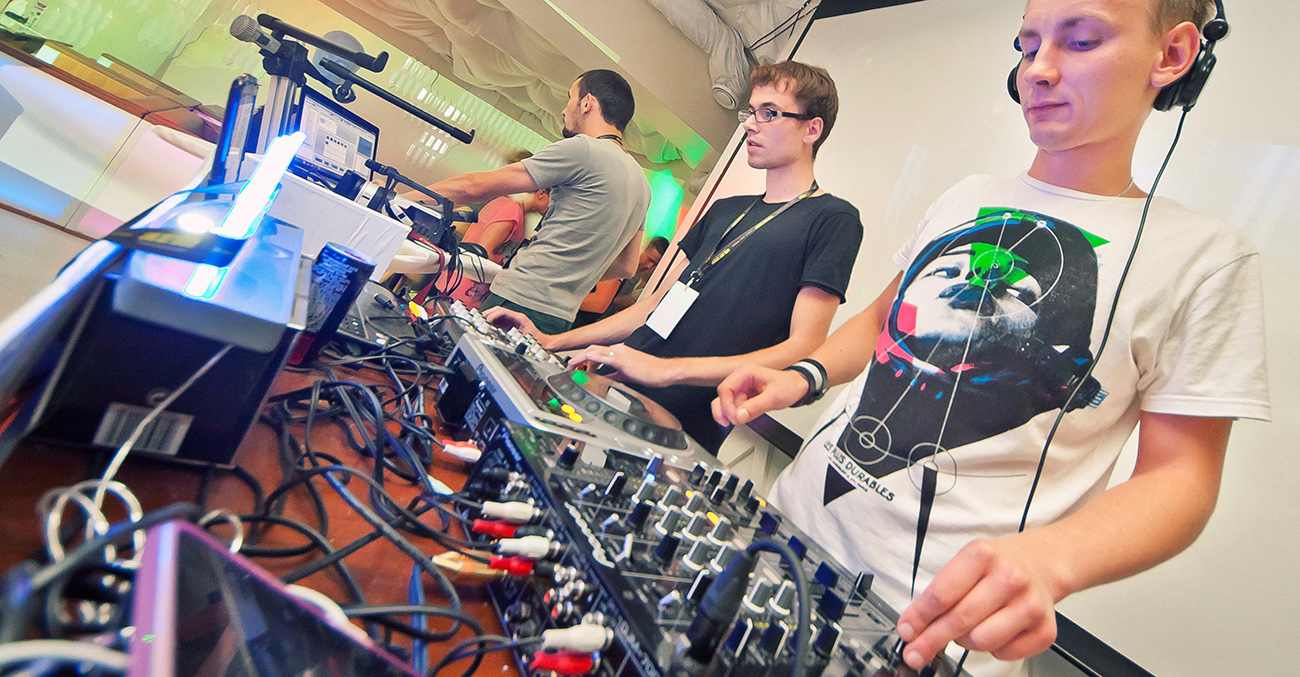 CHALLENGE
It was our first project with the interior video mapping. There were not special problems. A project was for us and for the dance audience in Lutsk. It was funny, interesting and effective.
SOLUTION
VJs of the company LIME ART GROUP applied 5 special video projectors to "cover" 85% of the interior. Application camcorders with a direct projection of the interior create the effect of a large movable mirror.
RESULT
In the future the company LIME ART GROUP will organize periodic video party. The next idea is to create a 3D holographic show. Watch for announcements.
DESCRIPTION
At night August 26, at the best club in the Lutsk city – Show-bar «SEVEN» held – Video Party. For this project, the author's video content was created, of an artist – a talented girl – Iana Redkina. The residents of nightclubs of Warsaw, Poland became special guests.
Video Projection Show
Video Report by: LIME ART GROUP