Product Description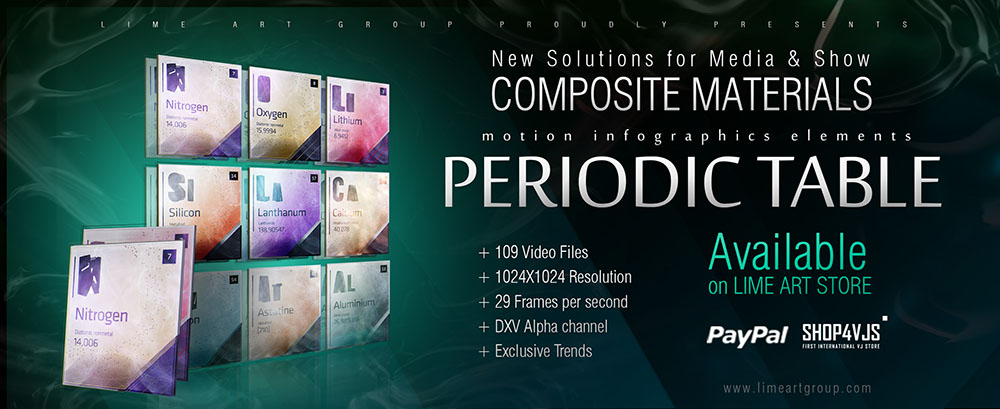 Composite Materials Vol.1 – Chemical Love
109 high quality motion infographics, animated chemical elements. Periodic table. 1024X1024 the quad resolution and great encoding: Quicktime DXV + Alpha channel.
For media artists and visual composers, animators, motion designers and video lovers. Please note: For playing or perform animated periodic table You need to instal DXV Codec.
Video Preview

DON'T FORGET!!!
After purchasing vj loops packs for more of 300 Euro by LIME ART GROUP – You also will get an access to Free download Full HD
special free video loops packs (Partner Access to Visual Cloud)
Only for LIME ART STORE Customers!
Get More with LIME ART GROUP!