Product Description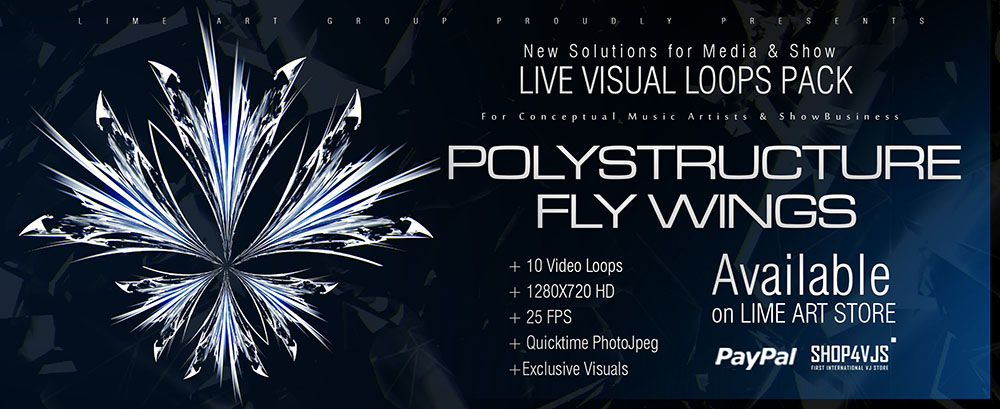 Live Visual Loops Pack Vol.10 – Polystructure Wings
SHOP4VJS proudly present: Live Visual Loops Pack Vol.10 – Polystructure Wings. Put the Artists on center of stage with LED Screen behind. They will fly!
10 video loops HD 1280X720 / 25 fps. Video Loops Preview
DON'T FORGET!!!
After purchasing vj loops packs for more of 300 Euro by LIME ART GROUP – You also will get an accses to Free download Full HD
special free video loops packs (Partner Access to Visual Cloud)
Only for LIME ART STORE Customers!
Get More with LIME ART GROUP!