Limited Edition Video Mapping Loops Packs HDD Projection Kit
Exclusive Offer – only 2 kits on stock! Save 2500 EUR – order Limited Edition HDD Kit!
Don't waste your time for choosing and waiting to download. Get everything in one go! Unique offer – Hard Drive Kit uploaded with All Projection Mapping Loops Packs produced by Lime Art Group with huge discount!
Get an HDD Kit express delivered right to your door. Be sure with safety of your digital assets by ordering a physical storage full of various ultra-high quality original video content made by Lime Art Group. In addition, you will get a full stock of Video Mapping Audio Packs and Projection Textures Packs preloaded. Also, you will get a full list of instant download links in case you won't have an HDD at hand.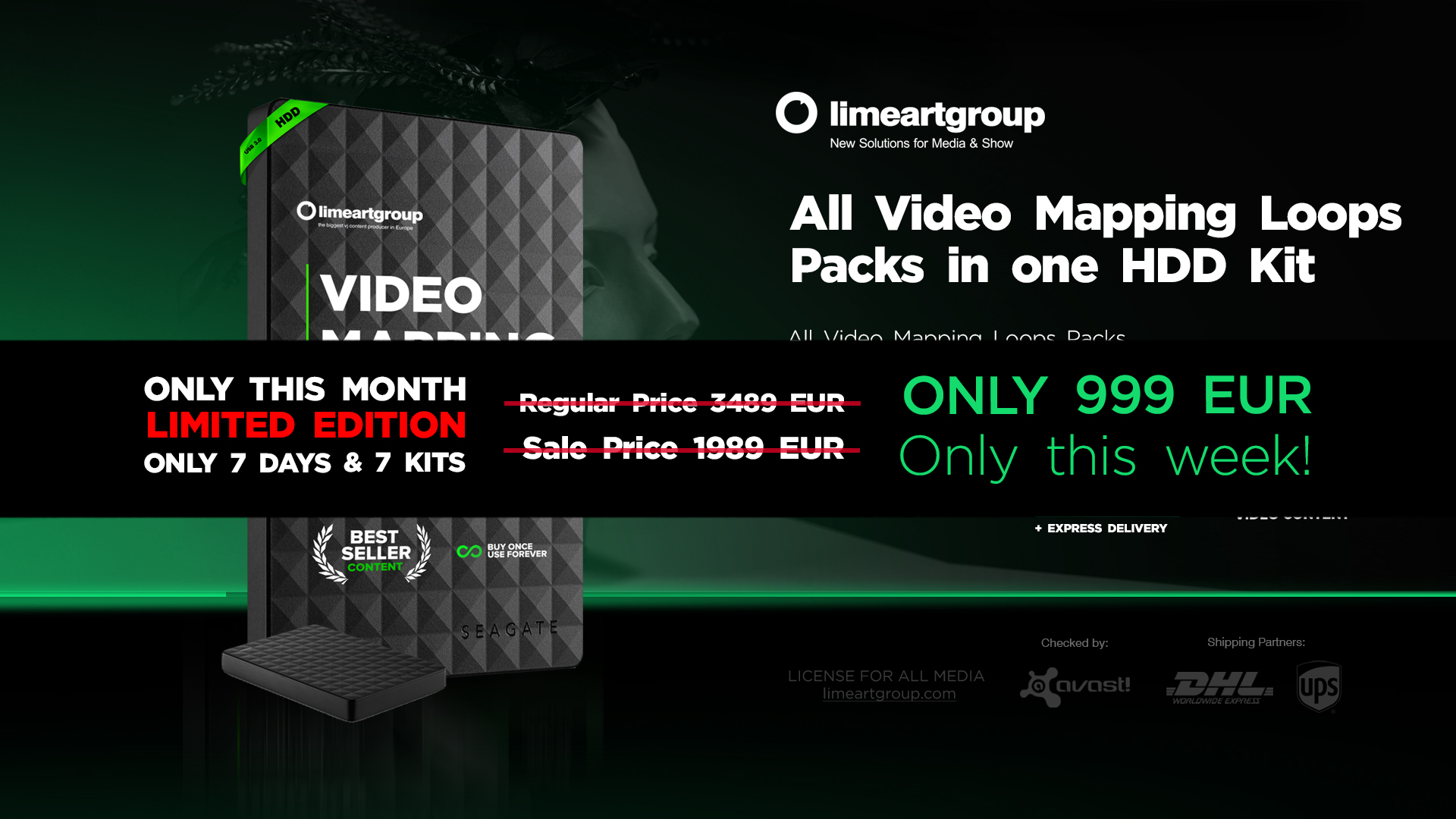 After purchase You will get a confirmation Email with PDF invoice and links for digital instant download. If You will have any questions regarding your order You could reach us via Email: shop@limeartgroup.com or Mobile, WhatsApp, Telegram or Viber by +43 676 391 10 49. Also by online chat webform our Support Manager could help You!
Watch our Projection Mapping Tutorial to see how you can pre-produce Video Mapping Loops in After Effects or use directly in Video Mapping Software.
4K Video Mapping Loops Tutorial by Frontskill. More Video Mapping Tutorials on Frontskill.com – Learn how create Video Mapping Show