All Green Screen Video Footage collections in one HDD Kit Limited Edition.

Ultimate Offer! Only for 7 days and ONLY 7 HDD Kits in stock! Think fast! Save up to €2000 – order full pack of professionally filmed UltraHD Video Footage on Green Screen Chromakey by LIME ART GROUP uploaded on a secure Hard Drive Disc. Find differently dressed people and different animals acting, walking, performing dances and tricks, posing, expressing emotions and much more. Footage are produced in up to 8K resolution in compatible with all types of video editing software and ready for post-production. Various Royalty-free Video Footage on Green Screen Background for clip-makers, video producers and commercials. Get more high quality video footage at Green Screen Stock  https://greenscreenstock.com/
After purchase you will get a links to instant download and hard drive shipped in 3-4 working days by express delivery.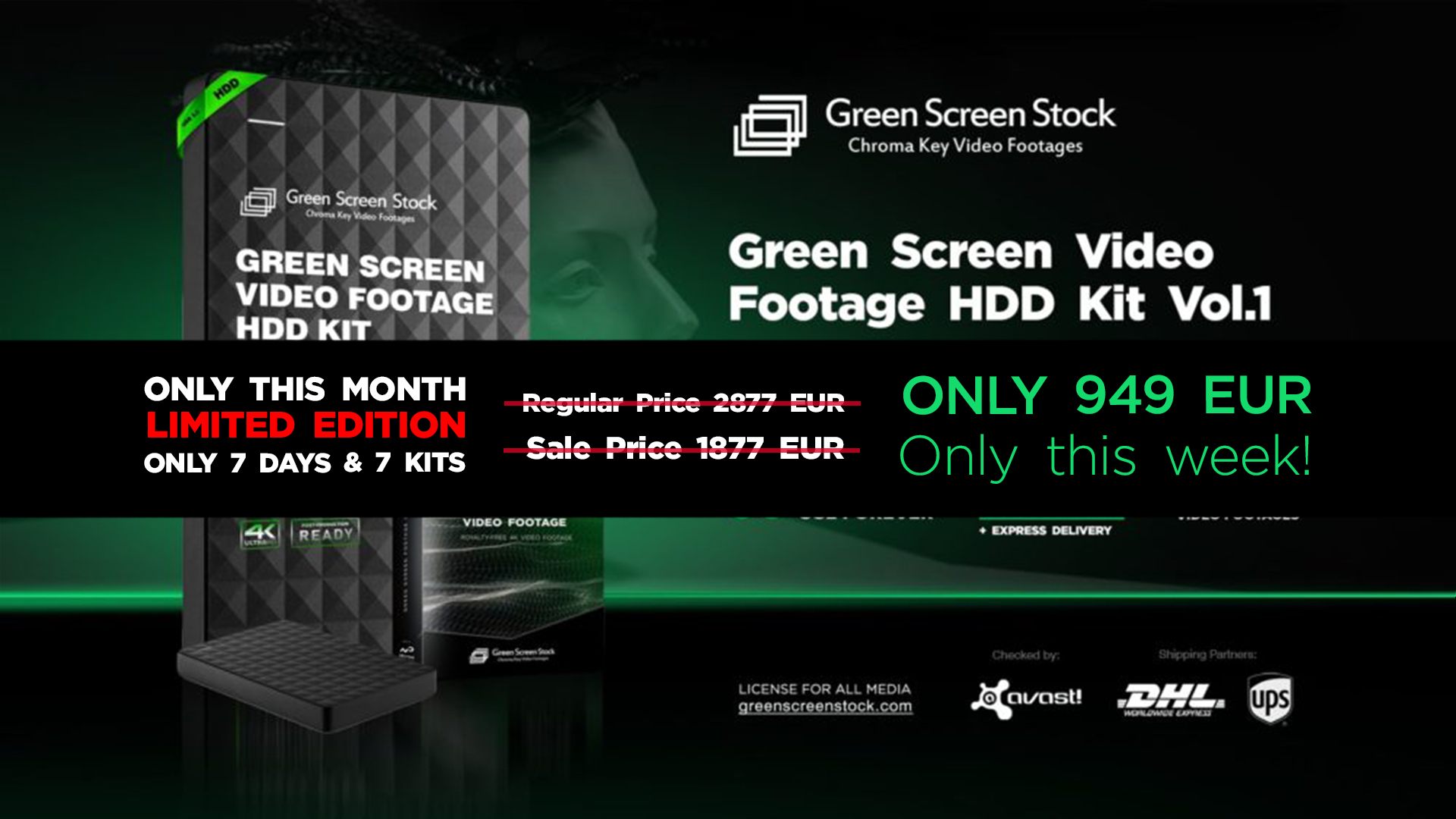 After purchase You will get a confirmation Email with PDF invoice and links for digital instant download. If You are company registered inside European Union (except Austria) You can avoid to pay VAT simply entered Your TAX number on checkout page. (Reverse-charge system). If  you have any questions regarding your order you could reach us via Email: shop@limeartgroup.com or Mobile, WhatsApp, Telegram or Viber by +43 676 391 10 49. Also, by online chat web form our Support Manager could help You!

Exclusive Video Production and Motion Design Trends