Limited Edition HDD Video Mapping Projection Kit Vol.1.
Want to save up to €6000 and get a large portion of new content to your library? Think fast! LIMITED OFFER only for 3 days! Only 3 Kits in stock with an exclusive extra low price!
Order HDD Video Mapping Projection Kit by Lime Art Group! You will get a secure Hard Drive stuffed to eyeballs with Video Mapping high-quality raw material for Video Projection, Architectural 3D Mapping and Object projection mapping. After order, you will get an HDD Kit delivered to your door, and also you will get a full list of instant download links. 29-50 Fps. Full HD Resolution. Quicktime Photojpeg and PNG Scenes with Alpha Channel. Download at LIME ART GROUP VJ Shop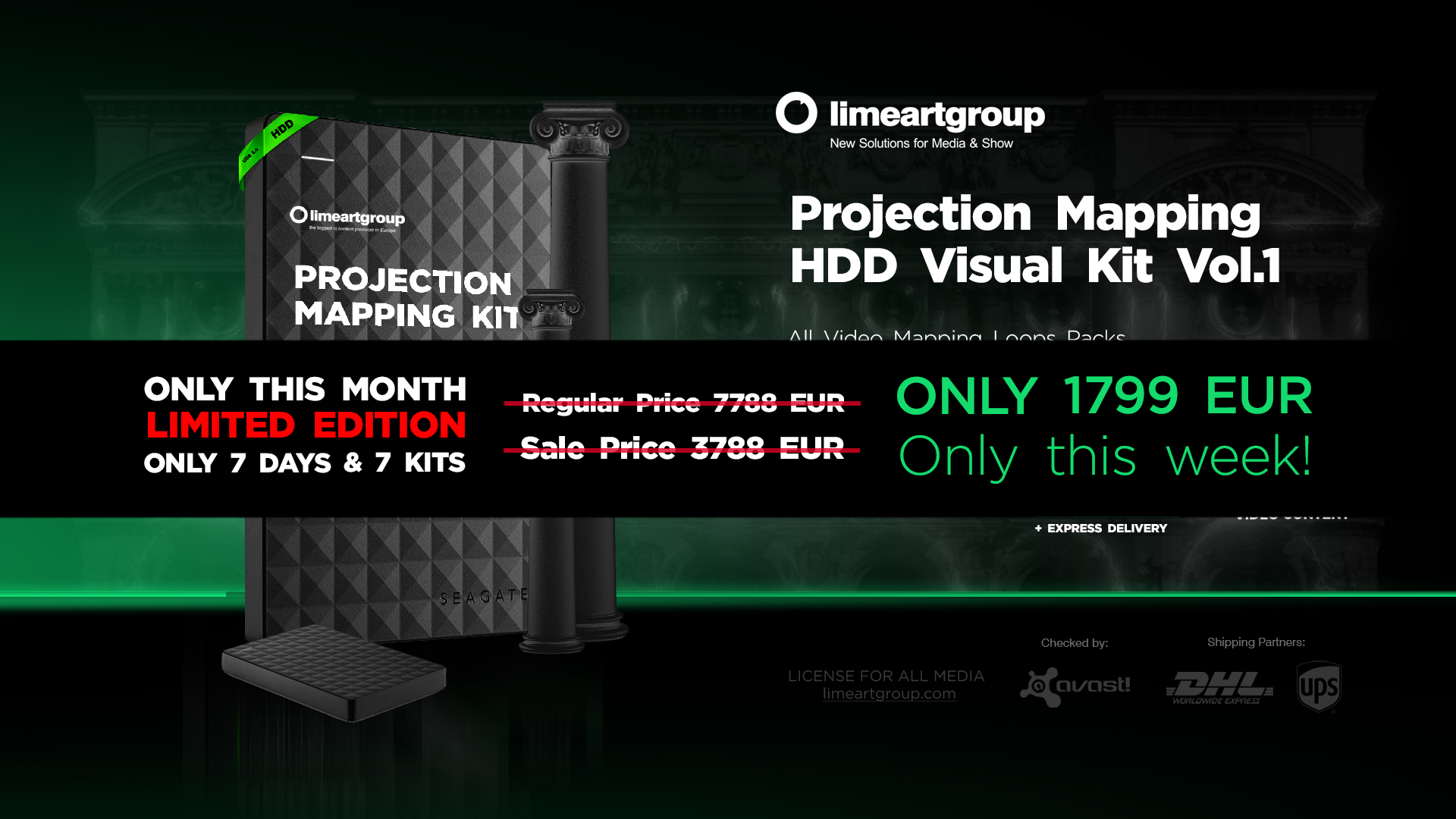 After purchase You will get a confirmation Email with PDF invoice and links for digital instant download. If You will have any questions regarding your order You could reach us via Email: shop@limeartgroup.com or Mobile, WhatsApp, Telegram or Viber by +43 676 391 10 49. Also by online chat webform our Support Manager could help You!


Watch our Projection Mapping Tutorial to see how you can pre-produce Video Mapping Loops in After Effects or use directly in Video Mapping Software.
4K Video Mapping Loops Tutorial by Frontskill. More Video Mapping Tutorials on Frontskill.com – Learn how create Video Mapping Show