Download Video Mapping Toolkit Vol.16 – Magic Lines
40  animated architectural elements performed at Magic flowing light strokes. Make your projection being drawn of electric discharges. PNG Scenes with Alpha channel. Full HD Resolution. 29 frames per second (29fps). For different architectural types and styles. Animated architectural facade elements: Column, arcs, windows,  dentils, pediments, etc. Make high resolution scenes in Adobe After Effects. Mix Animated architectural facade elements by you wish or creative task. We produce Video Mapping Projection Toolkits for different architectural styles: Gothic, Roman, Baroque, Modern, Victorian and more.


After the purchase You will get a confirmation Email with PDF invoice and links for digital instant download. If You are company registered inside European Union (except Austria) You can avoid to pay VAT simply entered Your TAX number on checkout page. (Reverse-charge system). If You have any questions regarding your order You could reach us via email: shop@limeartgroup.com or Mobile, WhatsApp, Telegram or Viber by +43 676 391 10 49. Also, by online chat webform our Support Manager could help You!


3D Mapping Toolkit Video Preview
Magic Lines - Video Mapping Toolkit Vol.16
Exclusive Video Mapping Trends
Create 3D Video Mapping Projections 80% faster in higher resolution without any scripts or plugins! LIME ART GROUP made it possible. Download 40 animated architectural elements in Full HD with Alpha channel from the toolkit Vol.16, and you'll feel the absolute freedom to create miracles! Magic Lines were produced for the most different facade elements (columns, windows, arcs, pediments, dentils, etc.). Moreover, they're suitable for any architectural style (Gothic, Roman, Modern, Victorian, Futuristic and so on). Follow exclusive trends and give preference to high quality!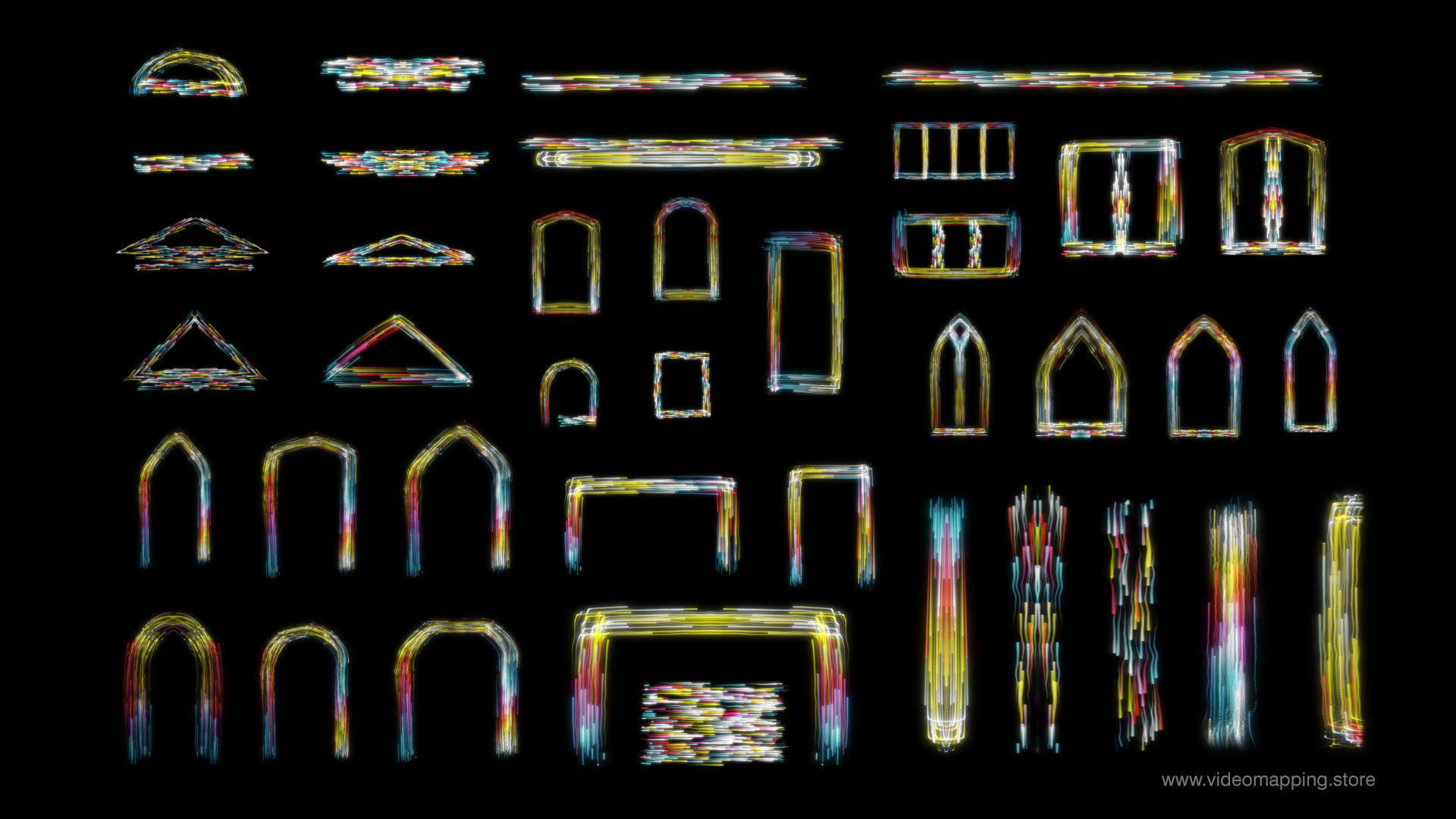 Full HD, Displace, Png, Lines, Plasticine, Projections, Madmapper, color, White, Building projections, Colorful, Growing, Violet