Visuals for VJ-ing & Video Mixing
Hand picked vj loops packages, collections and bundles for vjing by LIME ART GROUP
VISUALS FOR LED SCREENS
·
VISUALS FOR LED SCREENS
·
VISUALS FOR LED SCREENS
·
VISUALS FOR LED SCREENS
·
VISUALS FOR LED SCREENS
·
New Visuals
for VJ-ing
HD, 4K vj clips
for led screens
and projections
VJ Loops Pack Vol.38 – Glowing Room

89.00

€

Vj Loops Pack Vol.11 – Really Madonna

99.00

€

Vj Loops Pack Vol.21 – Heartbeat

89.00

€

Sale!

VJ Loops Pack Vol.77 – Techno Bandera

VJ Loops Pack Vol.56 – Neuro Columns

89.00

€

Vj Loops Pack Vol.74 – Money Rainfall

99.00

€

Vj Loops Pack Vol.52 – Elika

89.00

€

VJ Loops Pack Vol.75 – Red Fantasy

99.00

€

VJ Loops Pack Vol.40 – Neons Deer

89.00

€

VJ Loops Pack Vol.71 – Twerkology

99.00

€

Vj Loops Pack Vol.30 – Stage Patterns

89.00

€

Vj Loops Pack Vol.23 – Gate Excelsior

89.00

€

VJ Loops Pack Vol.12 – Interstellar Hypergate

89.00

€

VJ Loops Pack Vol.55 – Frau Rabbit

89.00

€

Vj Loops Pack Vol.14 – Fat Red

89.00

€

VJ Loops Pack Vol.60 – Dark Minimal

89.00

€

VJ Loops Pack Vol.59 – Rave Ape Gorilla

89.00

€

Vj Loops Pack Vol.48 – Soft Lines

89.00

€

VJ Loops Pack Vol.43 – Gold Kokon

89.00

€

Vj Loops Pack Vol.35 – Light Leaks

89.00

€

VJ Loops Pack Vol.81 – Vertical Aurea

129.00

€

VJ Loops Pack Vol.16 – Blackframe Compilation

89.00

€

Vj Loops Pack Vol.1 – Smart Lines

129.00

€

Sale!

Vj Loops Pack Vol.5 – Liquid Light

Vj Loops Pack Vol.28 – DecoLines

89.00

€

VJ Loops Pack Vol.61 – Red Evil Girls

89.00

€

Vj Loops Pack Vol.6 – Kaleido Backgrounds

89.00

€

Vj Loops Pack Vol.9 – Candy Shock

89.00

€

VJ Loops Pack Vol.58 – Sun Gate

89.00

€

Vj Loops Pack Vol.26 – Gilded Roots

89.00

€
Featured
VJ Loops
Packs
Video Art
Collections
for VJ's
Sale!

Vj Loops Pack Vol.5 – Liquid Light

Vj Loops Pack Vol.18 – Abstract Background Textures

89.00

€

VJ Loops Pack Vol.56 – Neuro Columns

89.00

€

VJ Loops Pack Vol.72 – Flower Rain

99.00

€
Featured
Holographic
Projections
Animated objects
isolated on black
Vj Loops Pack Vol.2 – Liquid Geometry

89.00

€

Sale!

Vj Loops Pack Vol.3 – PolyMask

Vj Loops Pack Vol.17 – Main Element

129.00

€

VJ Loops Pack Vol.59 – Rave Ape Gorilla

89.00

€

VJ Loops Pack Vol.62 – Smoke Girls

99.00

€

VJ Loops Pack Vol.68 – Bunny Honey

129.00

€

VJ Loops Pack Vol.71 – Twerkology

99.00

€

Sale!

VJ Loops Pack Vol.73 – Mirror Ballet

VJ Loops Pack Vol.78 – Bohun Beats

99.00

€

VJ Loops Pack Vol.82 – Echo Ballet

99.00

€
Symbolic
National
Visuals
Themed
motion backgrounds
for live events
Green Screen Twerk Babe – Chroma Key Video Footage Pack Vol.28

99.00

€

Green Screen Jive People – Chroma Key Video Footage Pack Vol.27

99.00

€

Green Screen Witch Queen – Chroma Key Video Footage Pack Vol.25

99.00

€

Green Screen Marching Girl – Chroma Key Video Footage Pack Vol.22

99.00

€

Green Screen Ballet of Georgia – Chroma Key Video Footage Pack Vol.19

129.00

€

Sale!

Green Screen Ukraine Dance – Chroma Key Video Footage Pack Vol.18

Sale!

Green Screen Viennese Waltz – Chroma Key Video Footage Pack Vol.12

Sale!

Green Screen Ballet Dance – Chroma Key Video Footage Pack Vol.10

Green Screen Belly Dance – Chroma Key Video Footage Pack Vol.4

189.00

€

VJ Loops Pack Vol.78 – Bohun Beats

99.00

€

Sale!

VJ Loops Pack Vol.77 – Techno Bandera

VJ Loops Pack Vol.75 – Red Fantasy

99.00

€

Vj Loops Pack Vol.74 – Money Rainfall

99.00

€

Real Folk Dance – Green Screen Video Footage Collection Vol.3

249.00

€

Graceful Dance – Green Screen Video Footage Collection Vol.2

249.00

€

Sale!

Video Mapping Loops Pack Vol.27 – Hand Signs

Video Mapping Loops Pack Vol.26 – Head Shock

189.00

€

VJ Loops Pack Vol.69 – Pandemarching

99.00

€

VJ Loops Pack Vol.68 – Bunny Honey

129.00

€

Sale!

VJ Loops Pack Vol.67 – Butterfly Effect 4K
For
Wedding
Events
Create
romantic
athmosphere
VJ Loops Pack Vol.84 – Art Glint

99.00

€

Sale!

Pink Love – Video Mapping Wedding Cake Visuals Vol.2

Sale!

Wedding Cake – Video Mapping Event Visuals Vol.1

Green Screen Ballerina – Chroma Key Video Footage Pack Vol.30

189.00

€

Green Screen Rumba Dance – Chroma Key Video Footage Pack Vol.23

99.00

€

Sale!

Green Screen Ukraine Dance – Chroma Key Video Footage Pack Vol.18

Green Screen Wedding Performer – Chroma Key Video Footage Pack Vol.13

99.00

€

Sale!

Green Screen Viennese Waltz – Chroma Key Video Footage Pack Vol.12

Sale!

Green Screen Ballet Dance – Chroma Key Video Footage Pack Vol.10

Sale!

Music Artists – Green Screen Video Footage Collection Vol.5

Sale!

VJ Loops Pack Vol.73 – Mirror Ballet

Graceful Dance – Green Screen Video Footage Collection Vol.2

249.00

€

Sale!

VJ Loops Pack Vol.67 – Butterfly Effect 4K

Video Mapping Toolkit Vol.19 – Rose House

149.00

€

Video Mapping Toolkit Vol.14 – Flower Boom

149.00

€

Vj Loops Pack Vol.19 – Lovely Red

99.00

€
For
Halloween
Party
Perform
on horror
events
VJ Loops Pack Vol.83 – Vivid Wheat

99.00

€

Sale!

Green Screen Rave Girls – Chroma Key Video Footage Pack Vol.29

Green Screen Witch Queen – Chroma Key Video Footage Pack Vol.25

99.00

€

Hell Horny – Chroma Key Video Footage Pack Vol.11

99.00

€

VJ Loops Pack Vol.81 – Vertical Aurea

129.00

€

Green Screen Punk Guitarist – Chroma Key Video Footage Pack Vol.8

99.00

€

VJ Loops Pack Vol.80 – Smoked Stage

99.00

€

VJ Loops Pack Vol.75 – Red Fantasy

99.00

€

Halloween Dance – Alpha Channel Video Footage Pack Vol.2

129.00

€

Sale!

OCCULT VJ Loops Bundle Vol.7

Sale!

BURN VJ Loops Bundle Vol.5

Video Mapping Loops Pack Vol.26 – Head Shock

189.00

€

VJ Loops Pack Vol.69 – Pandemarching

99.00

€

VJ Loops Pack Vol.68 – Bunny Honey

129.00

€

VJ Loops Pack Vol.63 – Firestarter

129.00

€

VJ Loops Pack Vol.61 – Red Evil Girls

89.00

€

VJ Loops Pack Vol.59 – Rave Ape Gorilla

89.00

€

Video Mapping Toolkit Vol.24 – Fire Dust

149.00

€

Vj Loops Pack Vol.44 – Skull Patterns

89.00

€

Vj Loops Pack Vol.41 – Goldfrau

89.00

€
For
Christmas

Events
Create vivid
New Year
party
Sale!

Green Screen Santa Claus – Chroma Key Video Footage Pack Vol.9

Sale!

VJ Loops Pack Vol.73 – Mirror Ballet

Sale!

VJ Loops Pack Vol.70 – Hail Santa

Sale!

Video Mapping Toolkits Winter Bundle Vol.2

Video Mapping Toolkit Vol.20 – Golden Age

149.00

€

Vj Loops Pack Vol.52 – Elika

89.00

€

Vj Loops Pack Vol.46 – Fireworks Pattern

89.00

€

Video Mapping Toolkit Vol.18 – Christmas Tree

149.00

€

Video Mapping Toolkit Vol.17 – Ice Palace

149.00

€

VJ Loops Pack Vol.40 – Neons Deer

89.00

€

Vj Loops Pack Vol.37 – Minimal Grid

99.00

€
What clients says
about vj loops:
"Definitely the best content provider on the web, Top quality renders, upstanding Customer care, lots of material and very well named and organized, what else can i say. Price is right and they give you useful and valuable free stuff. I'm a LD/VJ for a few artist and some corporate and live music events and I don't have the time to prepare the visuals from scratch, plus I will never be as creative as this guys

CARLOS PORRELLO

DFTMP
"I am fresh in complex video content production; I tested some of your loops in a bigger project I did this year; I like the quality; I like your service; I like video content design and production; I hope to have more and more interesting projects and get more loops from you; best regards from Warsaw;

MALGORZATA SZABLOWSKA

Go-sha Studio
"Great value for what you get. I bought a loop pack bundle for around 700 euro´s which have greatly helped me out in several projects. Works great as compositing layers, or as stand-alone VJ material. In addition you get some free content which is updated on a regular basis. I´m a satisfied customer.

MADS FASTE LIANG NILSEN

Projektor Pøblene
VJ-ing News
Articles, reviews about Video Art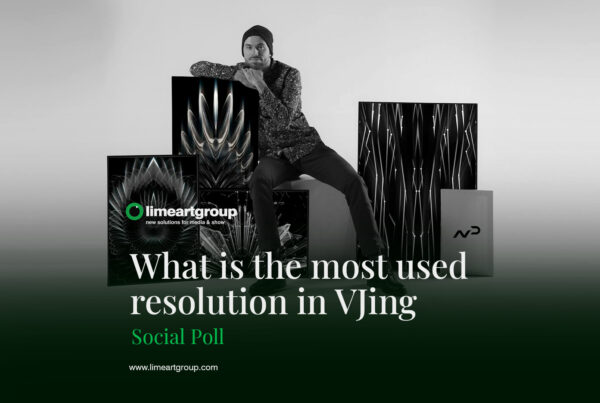 What is the most commonly used resolution in VJing and video art industry? From time to time, I do mass voting on my social profiles to analyze the current trends…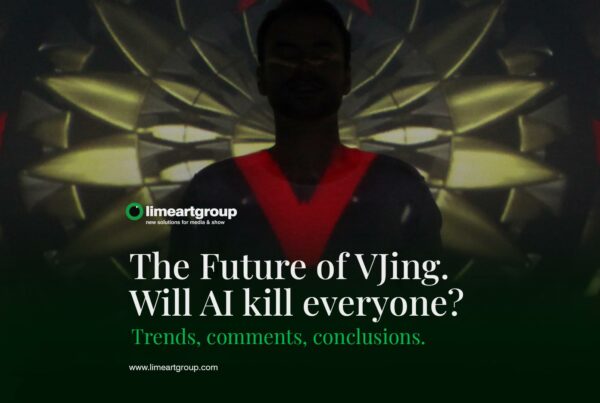 The future of VJing. Trends, comments, conclusions. Longread. A couple of days ago, in several VJ groups on Facebook, I wrote a question: What is the future of the VJ…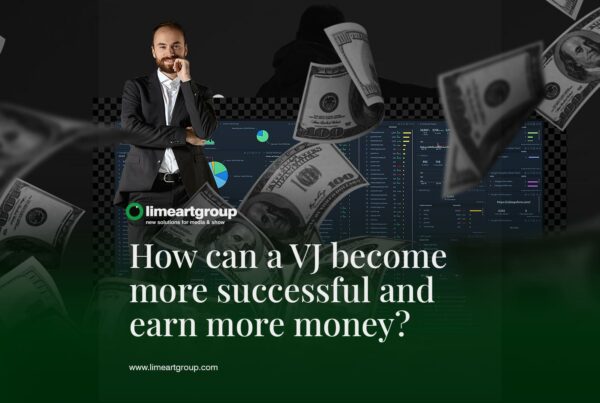 I promised in previous posts that I will write some good recommendations on how to become more successful in your career and earn more money by increasing your income. Every…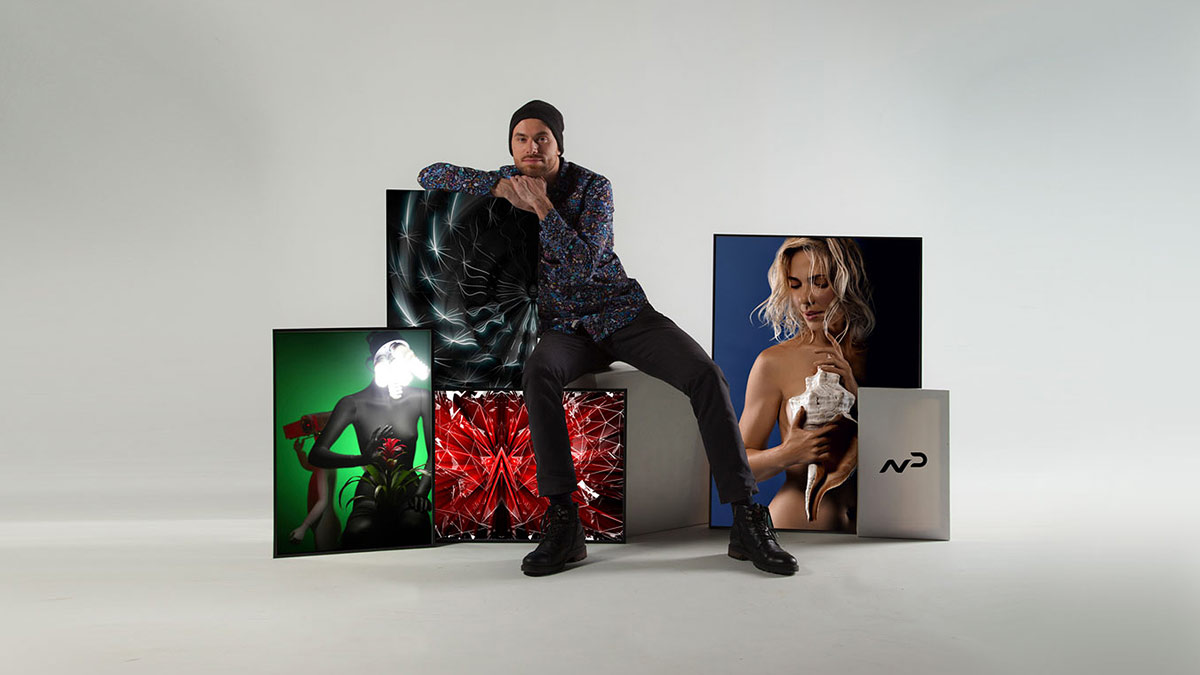 We help to create video art VJ show
We know how LED screens produced in Germany work and how LED screens produced in China work. We have a great experience in working with Video Projectors, Projection Video shows on a wide variety of surfaces. By creating content and understanding the final format of the broadcast, we know where to add contrast so that the atmosphere in your event can become warm.
We have 10 years experience in Video Production Motion graphics and 3D Animation. We do Visual Content for all kinds of Events. Music Concerts and Big Shows, Festivals and Club Discos, Weddings and Dance Parties. Corporate and Cultural Events.
Today, our Clients are more than 20 000 media artists, vjs and companies from at least 100 countries in the world.
Alexander Kuiava
Founder & CEO LIME ART GROUP

alexanderkuiava.com