Visuals for VJ-ing & Video Mixing
Hand picked vj loops packages, collections and bundles for vjing by LIME ART GROUP
New Visuals
for VJ-ing
HD, 4K vj clips
for led screens
and projections
Featured
VJ Loops
Packs
Video Art
Collections
for VJ's
129.00

€

– 329.00

€

89.00

€

– 289.00

€

129.00

€

– 329.00

€

99.00

€

– 299.00

€

89.00

€

– 289.00

€

89.00

€

– 289.00

€

89.00

€

– 289.00

€

99.00

€

– 299.00

€
Featured
Holographic
Projections
Animated objects
isolated on black
89.00

€

– 289.00

€

59.00

€

– 159.00

€

129.00

€

– 329.00

€

99.00

€

– 299.00

€

129.00

€

– 329.00

€

Sale!

79.00

€

– 249.00

€

99.00

€

– 299.00

€

99.00

€

– 299.00

€

129.00

€

– 329.00

€

99.00

€

– 299.00

€

99.00

€

– 299.00

€

99.00

€

– 299.00

€

99.00

€

– 299.00

€

129.00

€

– 299.00

€
Symbolic
National
Visuals
Themed
motion backgrounds
for live events
99.00

€

– 299.00

€

99.00

€

– 299.00

€

99.00

€

– 299.00

€

99.00

€

– 299.00

€

99.00

€

– 299.00

€

129.00

€

– 329.00

€

99.00

€

– 299.00

€

129.00

€

– 329.00

€

149.00

€

– 349.00

€

189.00

€

– 389.00

€

149.00

€

– 349.00

€

149.00

€

– 349.00

€

99.00

€

– 299.00

€

99.00

€

– 299.00

€

99.00

€

– 299.00

€

99.00

€

– 299.00

€

Sale!

189.00

€

– 349.00

€

Sale!

189.00

€

– 349.00

€

149.00

€

– 349.00

€

149.00

€

– 349.00

€
For
Wedding
Events
Create
romantic
athmosphere
99.00

€

– 299.00

€

99.00

€

– 299.00

€

99.00

€

– 299.00

€

99.00

€

– 299.00

€

129.00

€

– 329.00

€

99.00

€

– 299.00

€

189.00

€

– 389.00

€

129.00

€

– 329.00

€

149.00

€

– 349.00

€

189.00

€

– 389.00

€

149.00

€

– 349.00

€

Sale!

189.00

€

– 349.00

€

129.00

€

– 329.00

€

Sale!

189.00

€

– 349.00

€

89.00

€

– 289.00

€
For
Halloween
Party
Perform
on horror
events
129.00

€

– 299.00

€

99.00

€

– 299.00

€

99.00

€

– 299.00

€

99.00

€

– 299.00

€

99.00

€

– 299.00

€

99.00

€

– 299.00

€

149.00

€

– 349.00

€

129.00

€

– 329.00

€

99.00

€

– 299.00

€

129.00

€

– 329.00

€

99.00

€

– 299.00

€

99.00

€

– 299.00

€

99.00

€

– 299.00

€

129.00

€

– 329.00

€

Sale!

449.00

€

– 1,489.00

€

Sale!

389.00

€

– 689.00

€

149.00

€

– 349.00

€

99.00

€

– 299.00

€

99.00

€

– 299.00

€
For
Christmas

Events
Create vivid
New Year
party
99.00

€

– 299.00

€

99.00

€

– 299.00

€

99.00

€

– 299.00

€

99.00

€

– 299.00

€

99.00

€

– 299.00

€

129.00

€

– 329.00

€

99.00

€

– 299.00

€

149.00

€

– 349.00

€

129.00

€

– 329.00

€

99.00

€

– 299.00

€

Sale!

549.00

€

– 1,489.00

€

149.00

€

– 349.00

€

89.00

€

– 289.00

€

89.00

€

– 289.00

€

89.00

€

– 289.00

€
What clients says
about vj loops:
"Definitely the best content provider on the web, Top quality renders, upstanding Customer care, lots of material and very well named and organized, what else can i say. Price is right and they give you useful and valuable free stuff. I'm a LD/VJ for a few artist and some corporate and live music events and I don't have the time to prepare the visuals from scratch, plus I will never be as creative as this guys

CARLOS PORRELLO

DFTMP
"I am fresh in complex video content production; I tested some of your loops in a bigger project I did this year; I like the quality; I like your service; I like video content design and production; I hope to have more and more interesting projects and get more loops from you; best regards from Warsaw;

MALGORZATA SZABLOWSKA

Go-sha Studio
"Great value for what you get. I bought a loop pack bundle for around 700 euro´s which have greatly helped me out in several projects. Works great as compositing layers, or as stand-alone VJ material. In addition you get some free content which is updated on a regular basis. I´m a satisfied customer.

MADS FASTE LIANG NILSEN

Projektor Pøblene
VJ-ing News
Articles, reviews about Video Art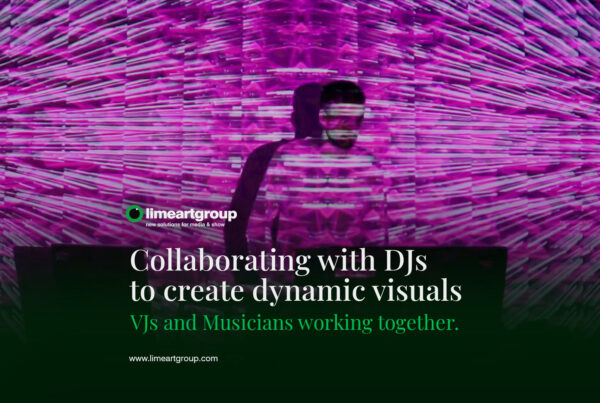 The Art of Collaboration: VJs and Musicians Working Together:  Creating cohesive Visual Sets with DJ's. I. Introduction A. Definition and explanation of VJ loops B. The role of VJ…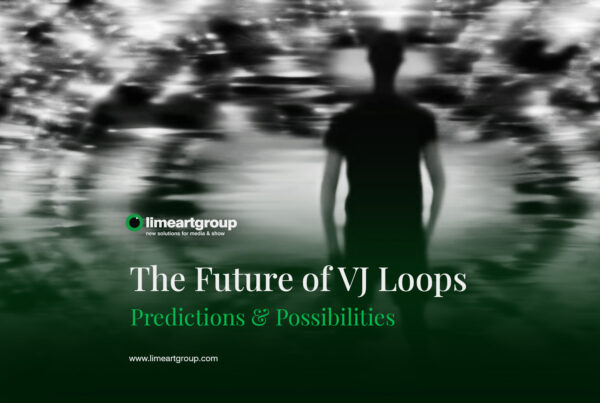 Exploring the Future of VJ Loops: What's Next for Visual Artists? I. Introduction A. Definition and explanation of VJ loops B. The history and evolution of VJ loops C.…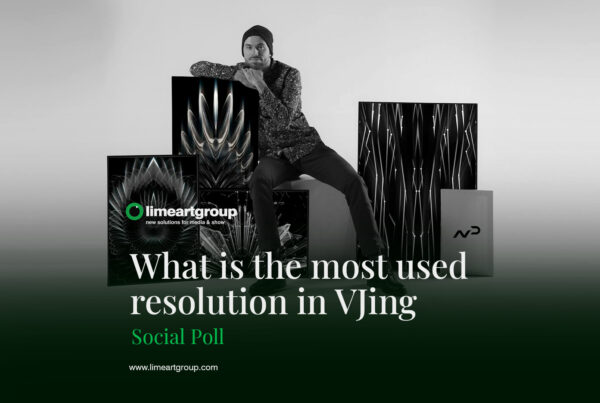 What is the most commonly used resolution in VJing and video art industry? From time to time, I do mass voting on my social profiles to analyze the current trends…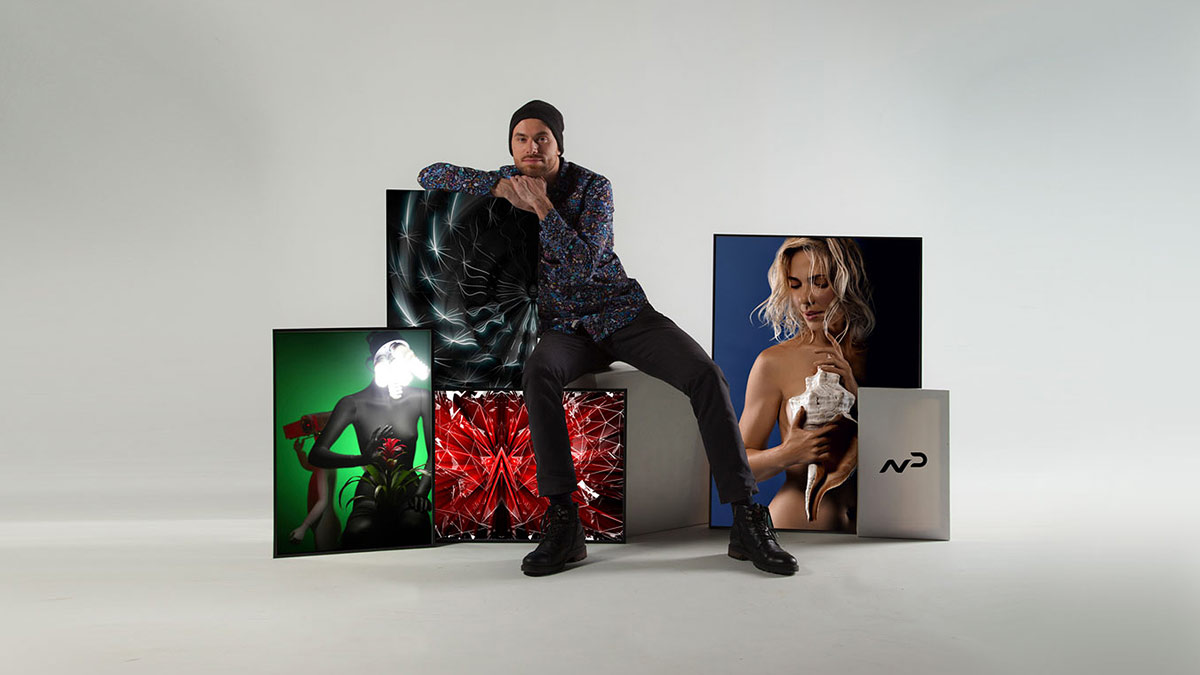 We help to create video art VJ show
We know how LED screens produced in Germany work and how LED screens produced in China work. We have a great experience in working with Video Projectors, Projection Video shows on a wide variety of surfaces. By creating content and understanding the final format of the broadcast, we know where to add contrast so that the atmosphere in your event can become warm.
We have 10 years experience in Video Production Motion graphics and 3D Animation. We do Visual Content for all kinds of Events. Music Concerts and Big Shows, Festivals and Club Discos, Weddings and Dance Parties. Corporate and Cultural Events.
Today, our Clients are more than 30 000 media artists, vjs and companies from at least 100 countries in the world.
Alexander Kuiava
Founder & CEO LIME ART GROUP

alexanderkuiava.com