Product Description
Video Mapping Toolkit Vol.19 – Rose House
Roses are red, violets are blue, this video mapping toolkit is waiting for you! No kidding, just look at these awesome architectural elements made of roses. They look super natural and realistic – can you feel the smell? Romantic floral arcs, windows, lines and attic – this set is fabulous!
20  animated architectural elements performed to flowers textures. PNG Scenes with Alpha channel.
Full HD Resolution. 60 frames per second.
For different architectural types. 3d animation. Architectural facade elements: Column, arcs, windows,  dentils, pediments, etc.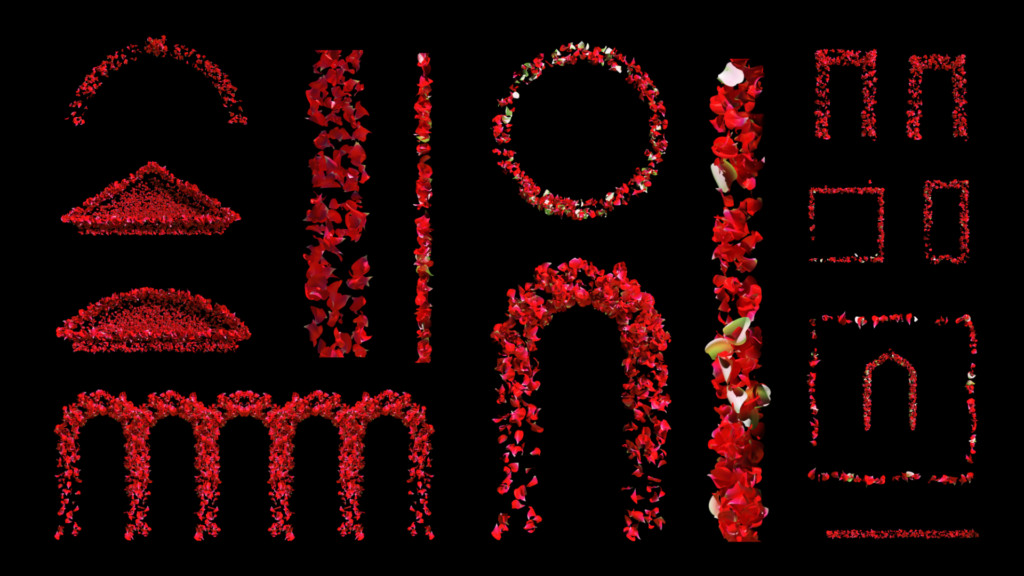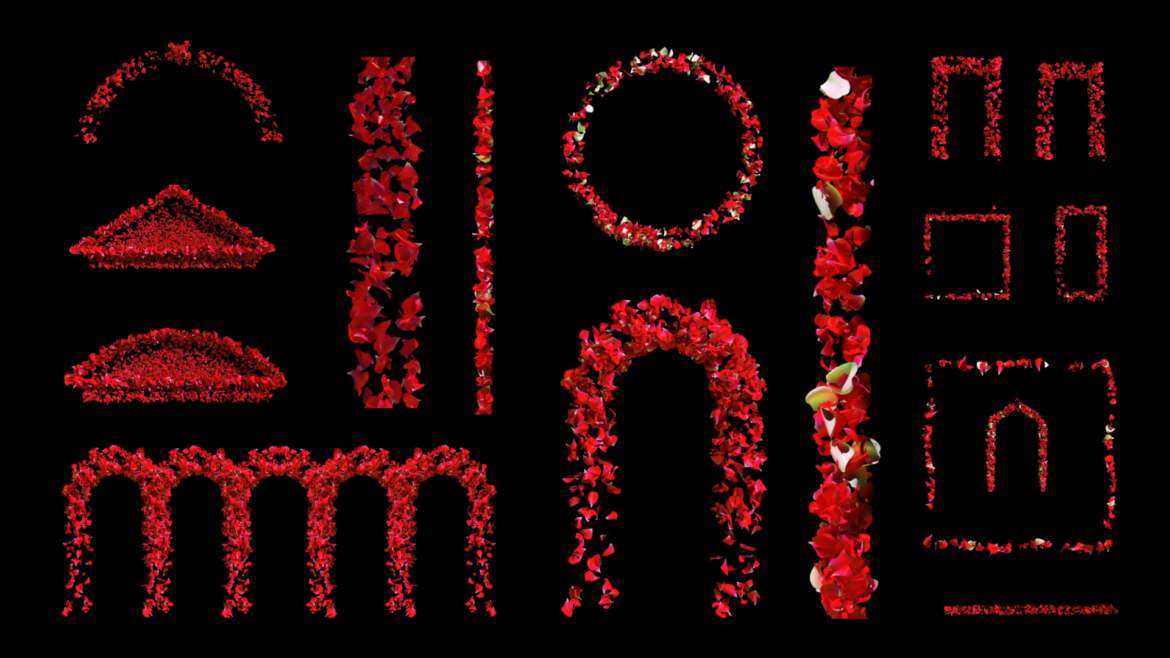 Produced special for  Architectural building Projections and 3d video Mapping. Create. Mix. Compose. Happy Mapping