Download Fulldome Video Mapping Loops 4K cloth 3d animation
Amazing white curtain 3d animation. Cloth simulation rendered to beautiful white lines, stripes, ribbons, silk curtains formed in circle 4k video backgrounds for fulldome video mapping projection. Download Video Mapping Loops pack for fulldome visual performances. 4k video loops for projection mapping.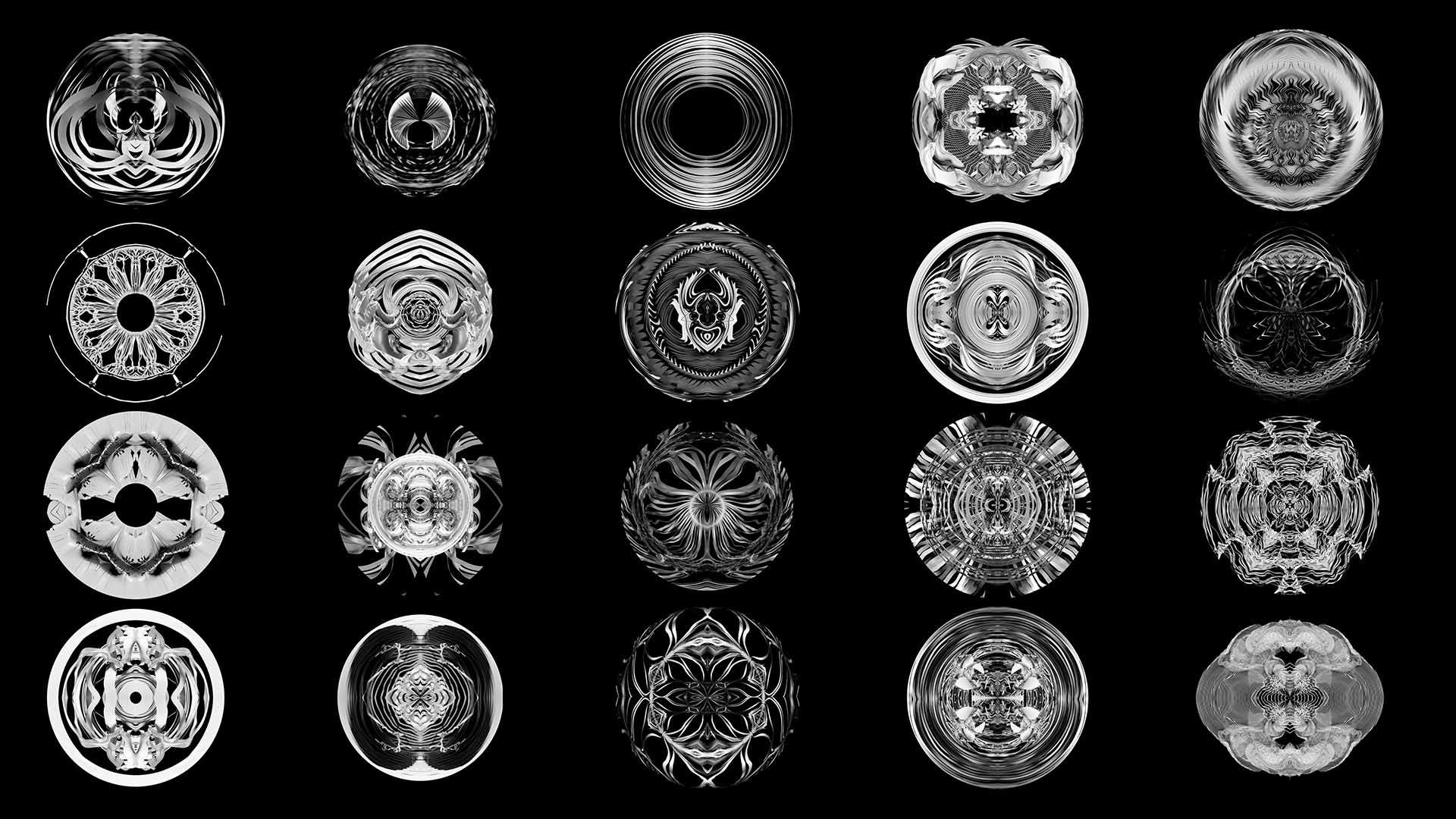 After purchase Cloth Fulldome - Video Mapping Loops Pack Vol.22 You will get a confirmation Email with PDF invoice and links for instant download.

Dome Cloth - Video Mapping Loops Packs Vol.22 - ✅ LIME ART GROUP

Royalty free visuals for fulldome
Monochromatic 3D Effect Looped background Videos -- Video Mapping Loops you can use for Projection 3D Video Mapping performances on architecture facades, houses, buildings, indoor interiors or fulldome projection show. Visuals is compatible with all Video Mapping Software and Media Servers. You can also use Video Mapping Loops as Video Displacement Maps and textures for your creative projects on 3D environment, virtual reality or game design! Download Cloth Fulldome - Video Mapping Loops Pack Vol.22 and create delighted projection mapping show.

Polygonal, 29 fps, Abstract, Black, Architecture, Displace, Dxv, Best price, 4K, Photojpeg, Resolume, Festival, Quicktime, 2016, Art, Blend, Conceptual, Digital Art, Trends, Extrude, Arkaos, Grand VJ, Modul8, Geometric, Edm, Projections, Generated, Video texture, Wireframe, Transitions, Maps, Depth, Shadow, Madmapper, Vdmx, 3D, Barco, Bright, Displacement, Download, Effects, Events, High Contrast, Installations, Kaufen, Kunst, Looped, Luma, Multiply, Outdoor, Rating, Augmented Reality, Content, Fragmentation, Para, Smode, Demolish, Destructive, Monochromatic, Triangles, 3D Mapping Pack, Event visuals, Ring, Sphere, Notch VFX, Mixed reality, Planetarium, Austria, Vienna, cloth, 2018