Download Video Mapping Loops Vol.15 Fold Surface for Video Projection Show
Black and white animation can look both classic and futuristic, all in the same key and extremely versatile. You can achieve the unachievable -- build the texture of your visual performance and watch the magic. These loops simulate crumpled paper, underway molecules, laconic plaster figures and shards of frosted glass. Ragged and cut linens always make people feel that something is wrong in their lives and make them strive for perfection.
The mapping Fold Surface -- Video Mapping Loops Pack Vol.15 is devoted to create an atmosphere of mild and domestic situation, from one side and, very mysterious, from another one. Looking at ragged pieces you always think why it is ragged. Pieces of different forms and formats will give your show a feeling of curiosity and multi-layedness. This mapping will enrich your visuals and create your own masterpiece with a special style. The mapping is produced in high quality video resolution and frame rate 60fps and can be used in any of your visuals. You can find more visuals like Fold Surface -- Video Mapping Loops Pack Vol.15 at Video Mapping Loops. Produced with love by LIME ART GROUP. The product will be organically used in different mapping products to get absolutely new masterpieces.


After purchase Video Mapping Loops Vol.15 - Fold Surface You will get a confirmation Email with PDF invoice and links for instant download.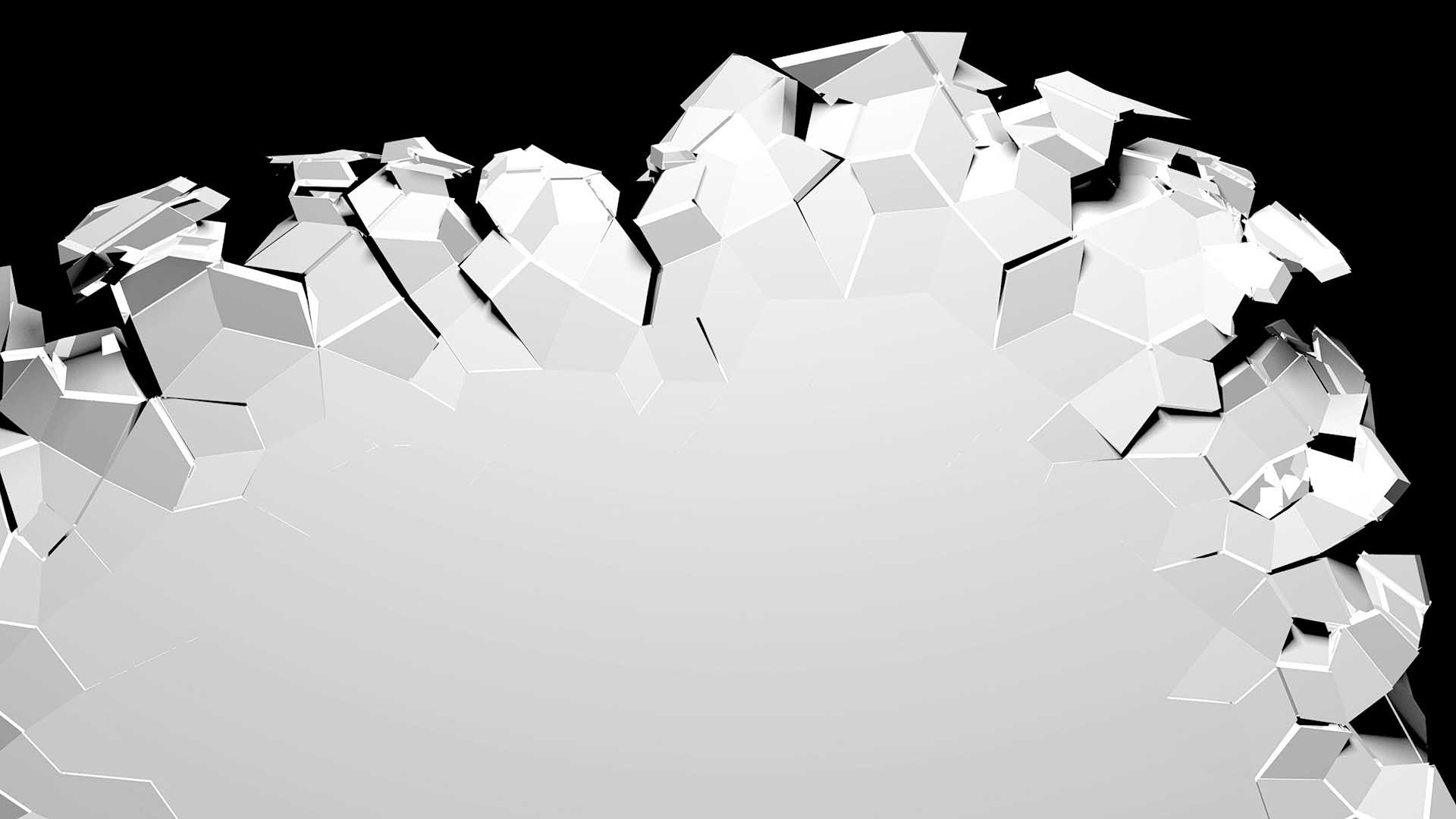 3D Mapping Loops Pack. Video Preview
Video Mapping Loops - Architecture Projection 3D Mapping

Download royalty free visual backgrounds for Video 3D Projection Mapping.
Monochromatic 3D Effect Looped background Videos -- Video Mapping Loops you can use for Projection 3D Video Mapping performances on architecture facades, houses, buildings, indoor interiors or fulldome projection show. Visuals are compatible with all Video Mapping Software and Media Servers. You can also use Video Mapping Loops as Video Displacement Maps and textures for your creative projects on 3D environment, virtual reality or game design! Download Video Mapping Loops Vol.15 - Fold Surface and create delighted projection mapping show.
Watch our Projection Mapping Tutorial to see how you can pre-produce Video Mapping Loops in After Effects or use directly in Video Mapping Software. 4K Video Mapping Loops Tutorial by Frontskill. More Video Mapping Tutorials on Frontskill.com -- Learn how create Video Mapping Show
Projection Mapping Loops - Video Mapping Tutorial - Frontskill

Full HD, 30 fps, Polygonal, 29 fps, 50 fps, HD, Abstract, Black, Compilation, Architecture, Liquid, Displace, Best price, Wire, 60 fps, Gothic, Photojpeg, Multiscreen, Extrawide, Resolume, Motion Graphics, Festival, Quicktime, 2016, Art, Blend, Conceptual, Digital Art, Trends, Extrude, Arkaos, Grand VJ, Modul8, Waves, Gradients, Pixel Sorting, Geometric, Stage Design, Projections, Generated, Video texture, Wireframe, Transitions, Maps, Depth, Shadow, Madmapper, Vdmx, D3, 2015, 2017, 3D, Barco, Bright, Building projections, Buy, Christie, Coge, Cracks, Cubes, Design, Displacement, Distortion, Download, Effects, Events, Facade, Fallen Walls, Futuristic, High Contrast, Installations, Kaufen, Kunst, Looped, Luma, Multiply, Neuromixer, Outdoor, Rating, Ultrawide, Augmented Reality, Content, Fragmentation, Para, Polygons, Smode, Bricks, Demolish, Destructive, Monochromatic, Ruinous, Stone, Triangles, 2012, 3D Mapping Pack, Rock, Flow, Curtain, Event visuals, Shifted, HeavyM, Ring, Sphere, Mask, Notch VFX, Mixed reality, Austria, Vienna, cloth, 2018, 2014, 2019, Ancient, Islamic, Asian, Modern, Baroque