Royalty free vj clips collection
Download Video Art VJ Loops Pack of Guitar Hero
Let's rock! Download Guitar Hero Loop Pack for rock music concerts, festivals, live or online events. 22 fiery loops of hardcore man playing guitar on the bright strobing and transforming looped background. Loop Pack contains 4K resolution loops and ultrawide panoramas for video projections. It looks very juicy on stage LED screens or interior video projection. Download at LIME ART GROUP VJ Shop.

Each loop in this pack captures the raw energy and intensity of a live rock performance, with the guitar hero shredding on his instrument to the beat of the music. The backgrounds are carefully designed to complement the guitar playing, with dynamic and visually stunning effects that will keep your audience engaged and entertained throughout the event.
Produced by VJ's for VJ's
Exclusive royalty free visuals for events
Whether you're a professional VJ, a musician, or an event organizer, the Guitar Hero Loop Pack is an essential tool for creating a high-energy, immersive experience for your audience. With its high-quality 4K resolution and wide range of loops, this pack is sure to enhance any rock music event and leave a lasting impression on your audience.
So if you're looking for an easy way to add some excitement to your next rock music event, look no further than the Guitar Hero Loop Pack. Get your hands on it today and start rocking out!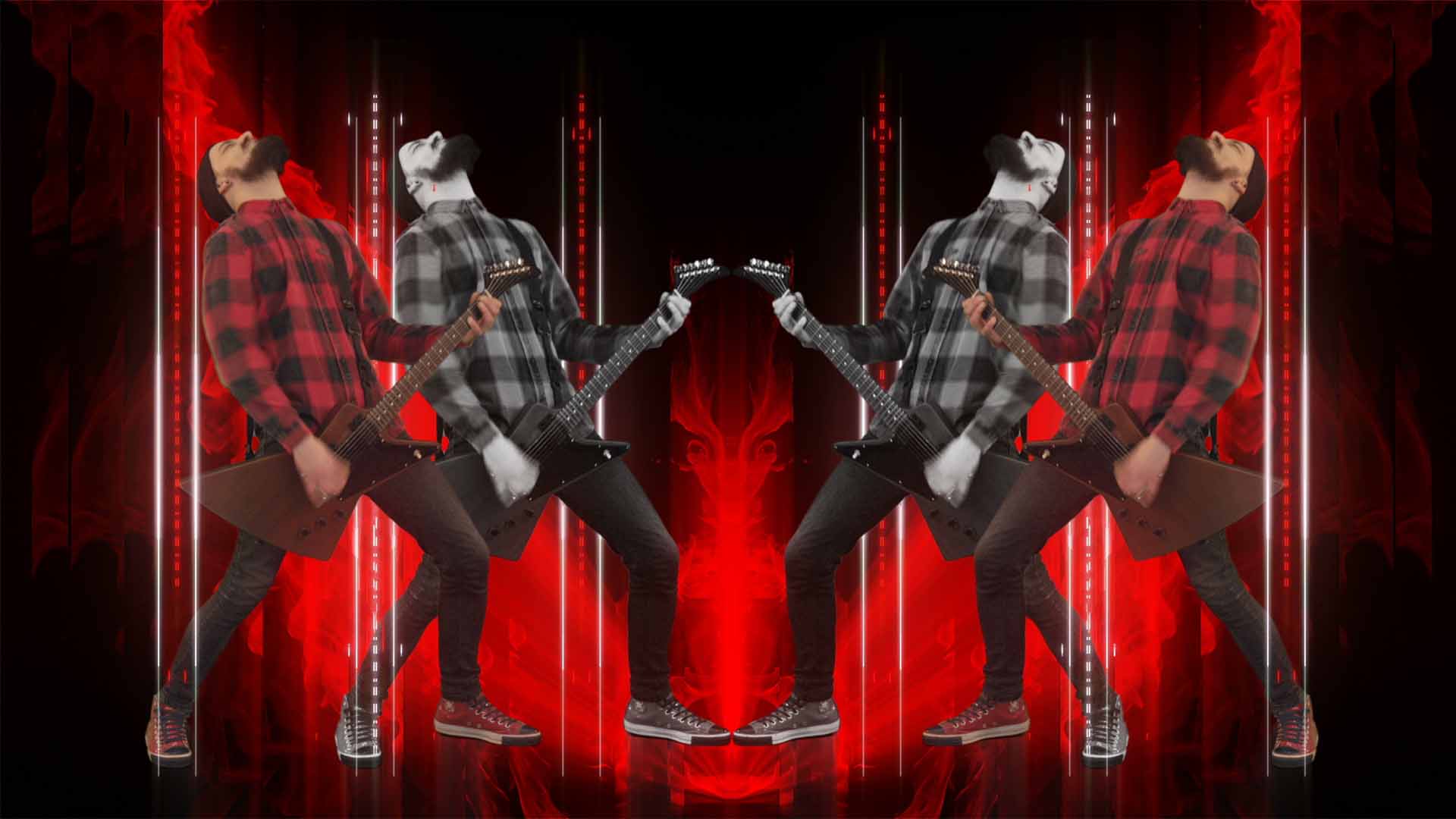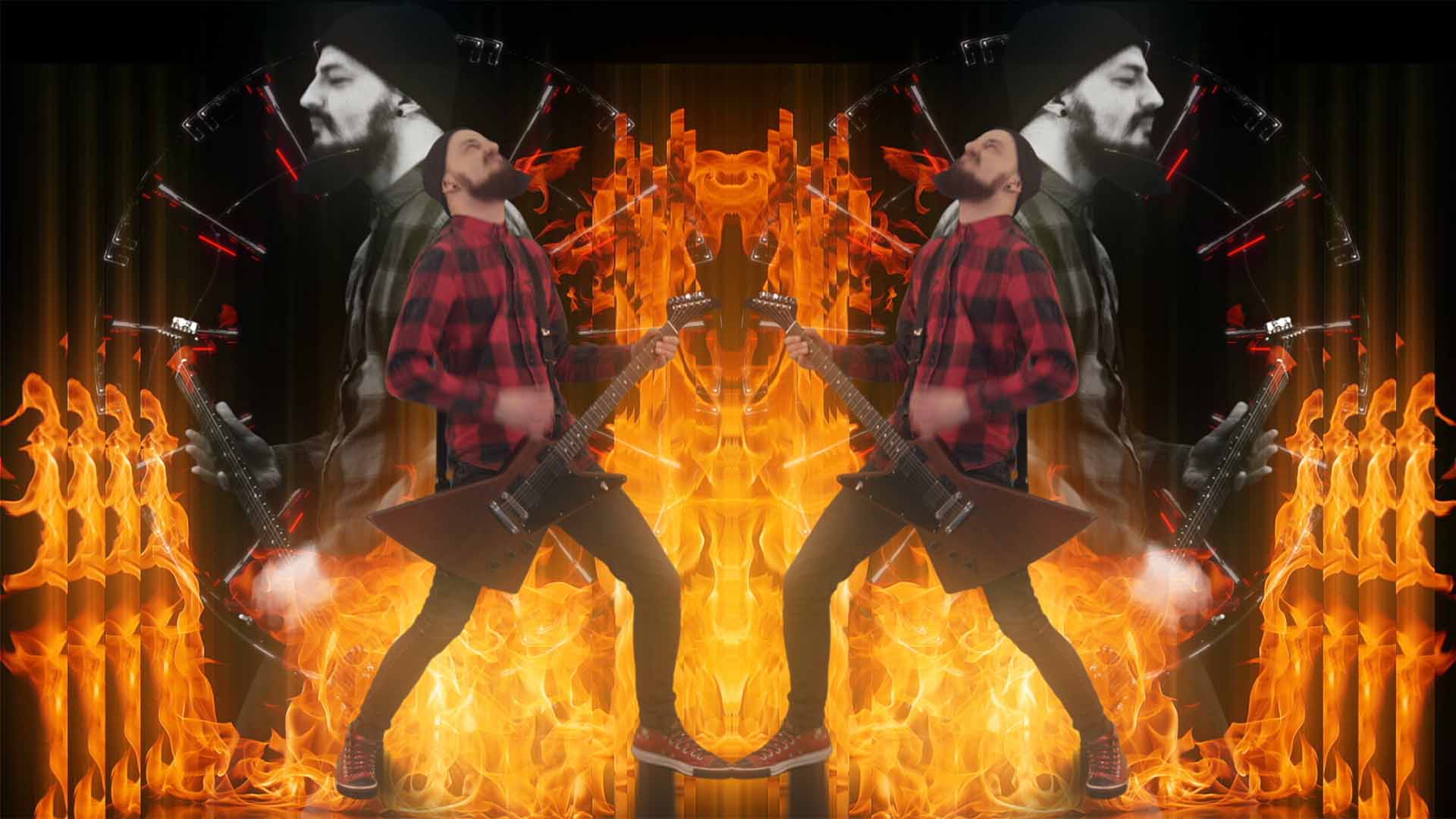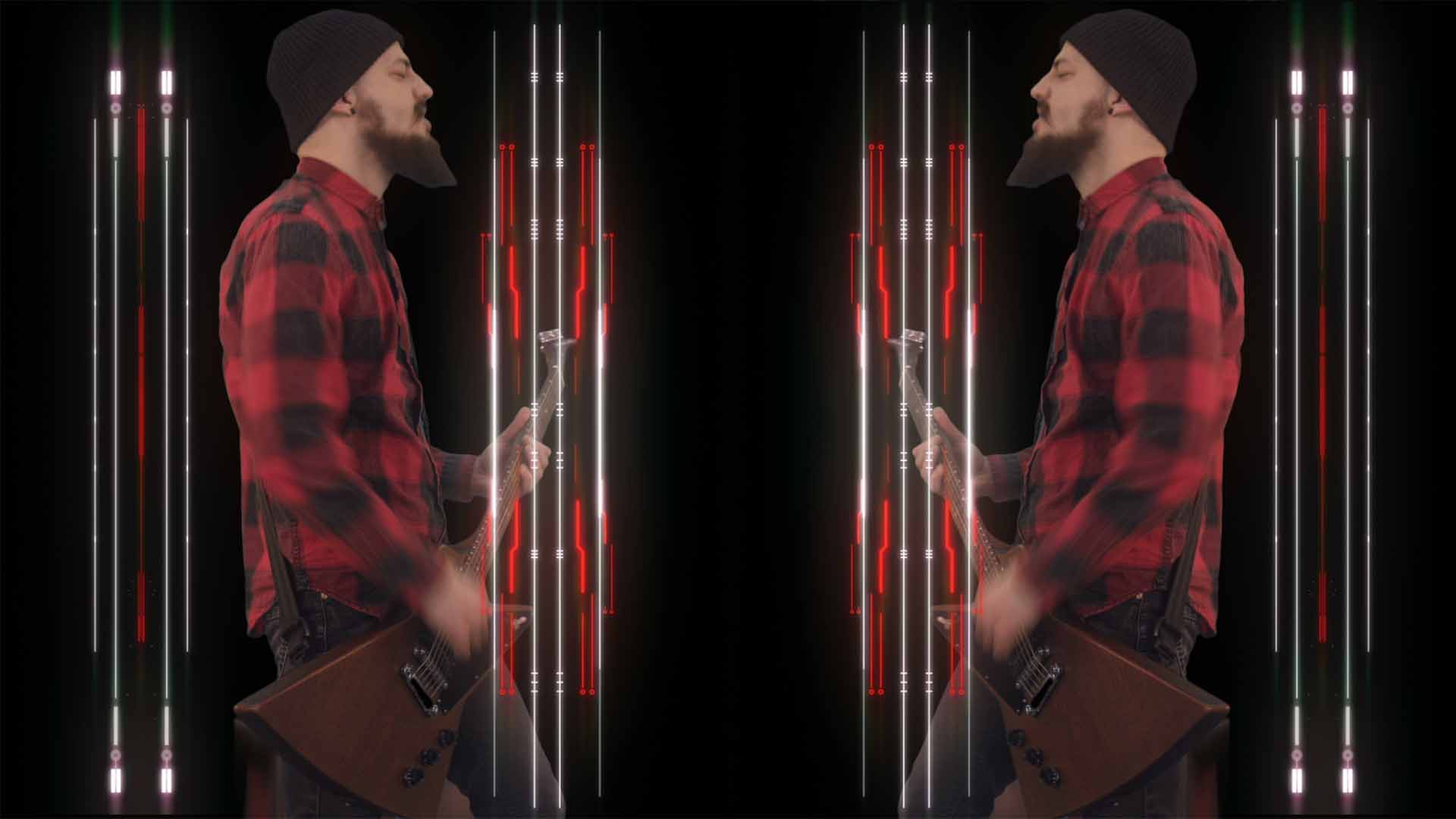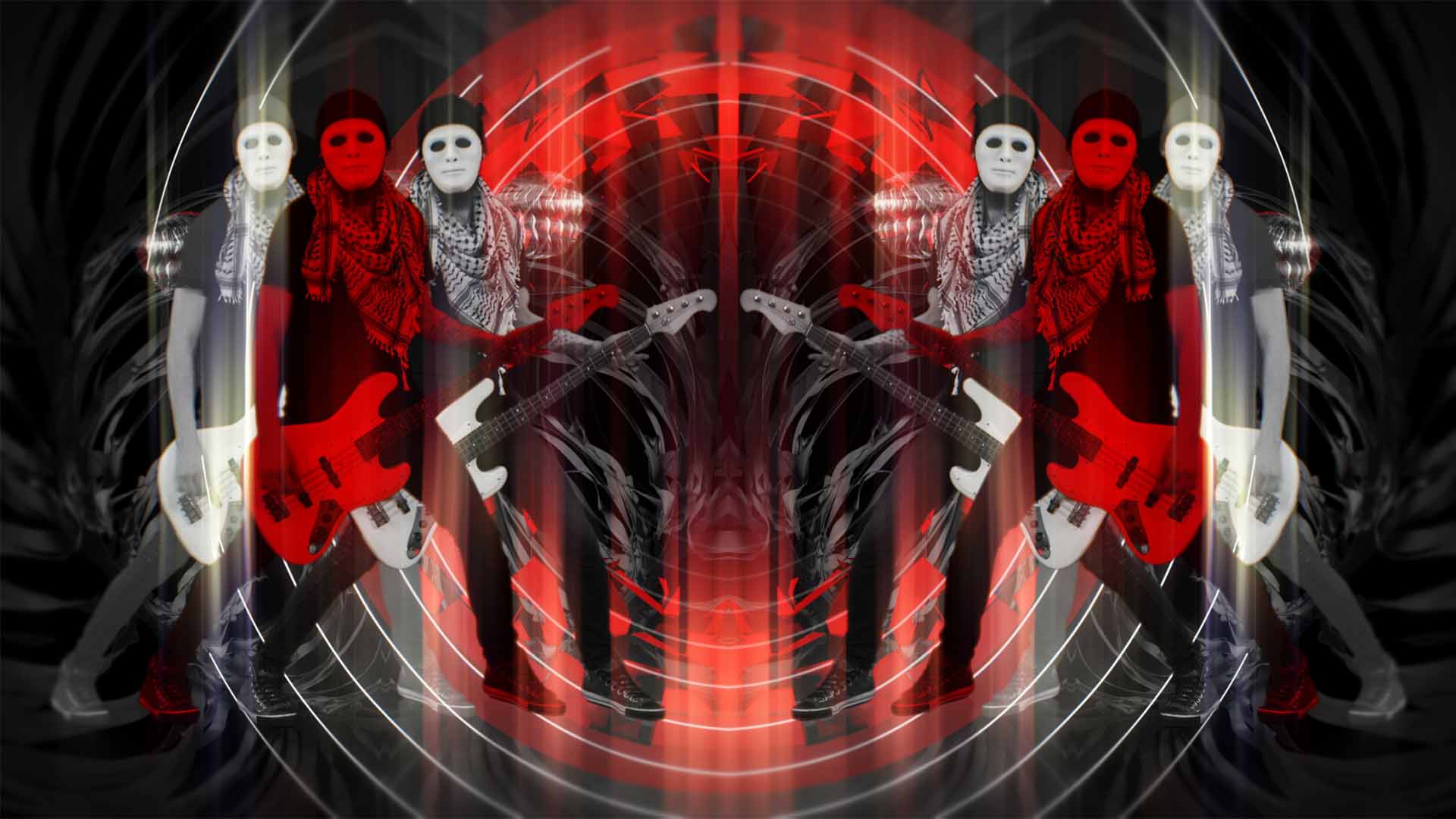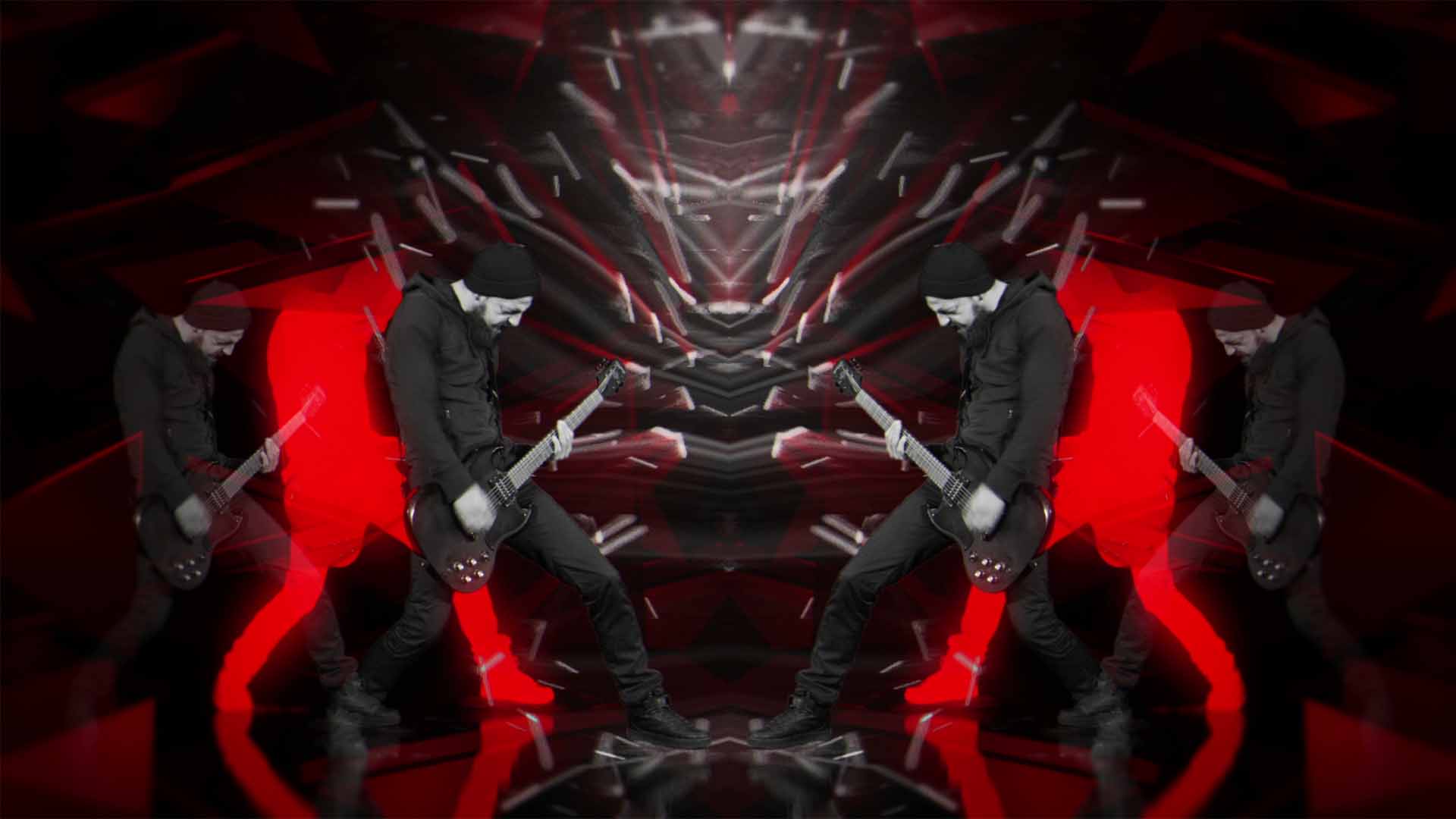 Rock music guitarist over Fire flame HD, 4K backgrounds
Look image preview of single vj loops by LIME ART GROUP. Quality of images is a bit compressed for better website performance.
Creative digital asset for multipurpose
Live Event Design
Amazing HD & 4K visuals for event decoration and live events production. Eye-candy motion backgrounds for led screens and interior video projection.
Broadcasting & Streaming
Original video content for online events or tv broadcasting. Exclusive vj footage for different video mixing software & media servers.
Video & Post-Production
Creative digital assets for video editing & post-production projects, live virtual production and 3d environments in virtual reality.