Order HDD VJ Loops Kit – Video, events visuals for VJ performance!
50 Vj Loops Packs  in one HDD Kit Download Full HD Visuals & VJ Loops for Clubs & Festivals and Music Show. Save 2000 EUR with purchase 50 VJ Loops Packs by LIME ART GROUP in one HDD VJ Kit. Save up to 4000 EUR wtih purchase Visuals as HDD KIT. Visuals Kit. After Purchase we will shipp the Hard Drive to your Country and will give an access to download digital products and Resolume License Serial Key.  The Delivery takes 2-5 Days depence of Country. Visuals are compatible with VJ Software: Resolume, Modul8, VDMX, CoGe, Arkaos Grand VJ. Encoded at Quicktime Photojpeg. Full HD Video Resolution.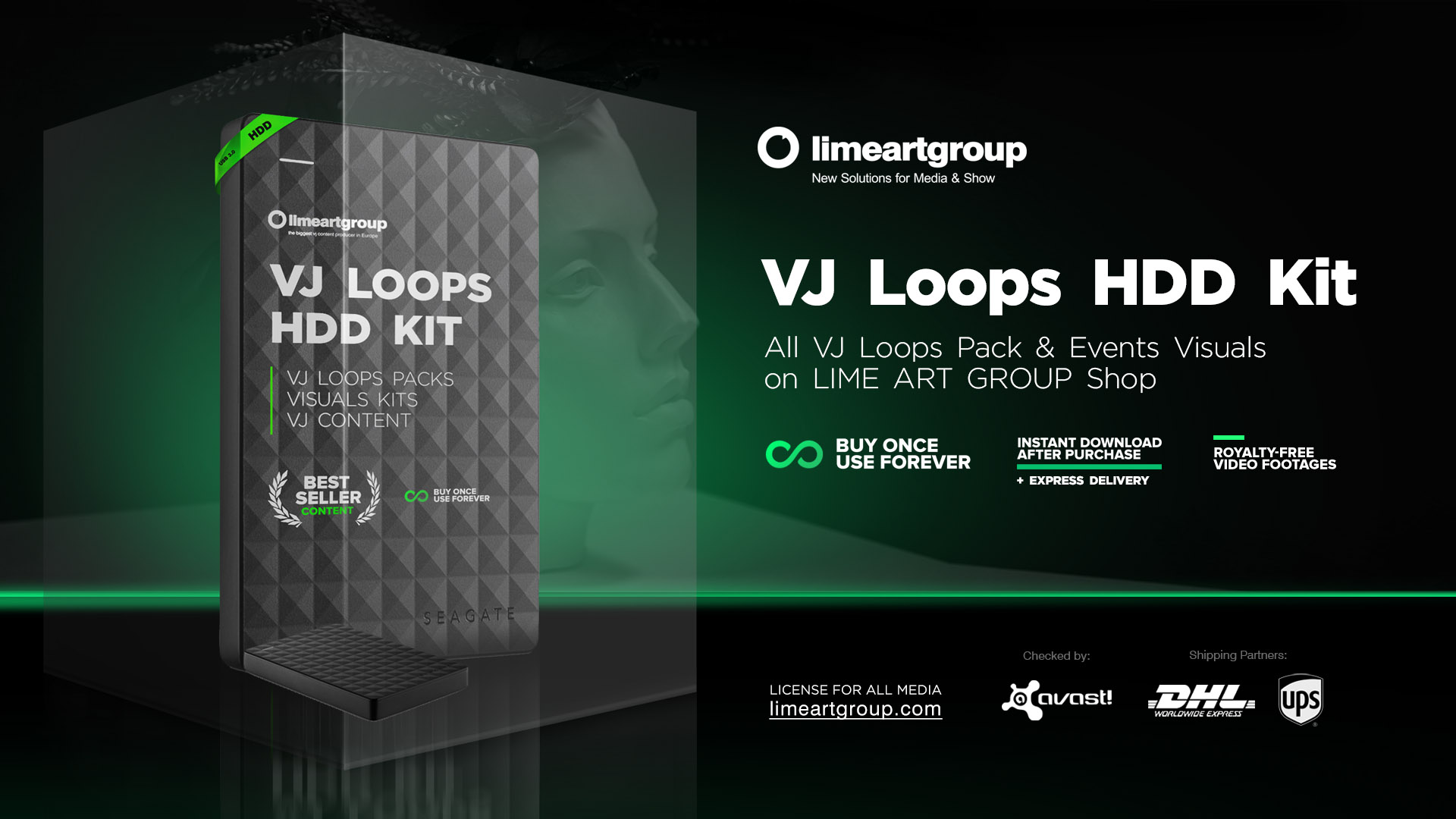 After purchase You will get a confirmation Email with PDF invoice and links for digital instant download. If You will have any questions regarding your order You could reach us via Email: shop@limeartgroup.com or Mobile, WhatsApp, Telegram or Viber by +43 676 391 10 49. Also by online chat webform our Support Manager could help You!

Exclusive VJ Visuals Trends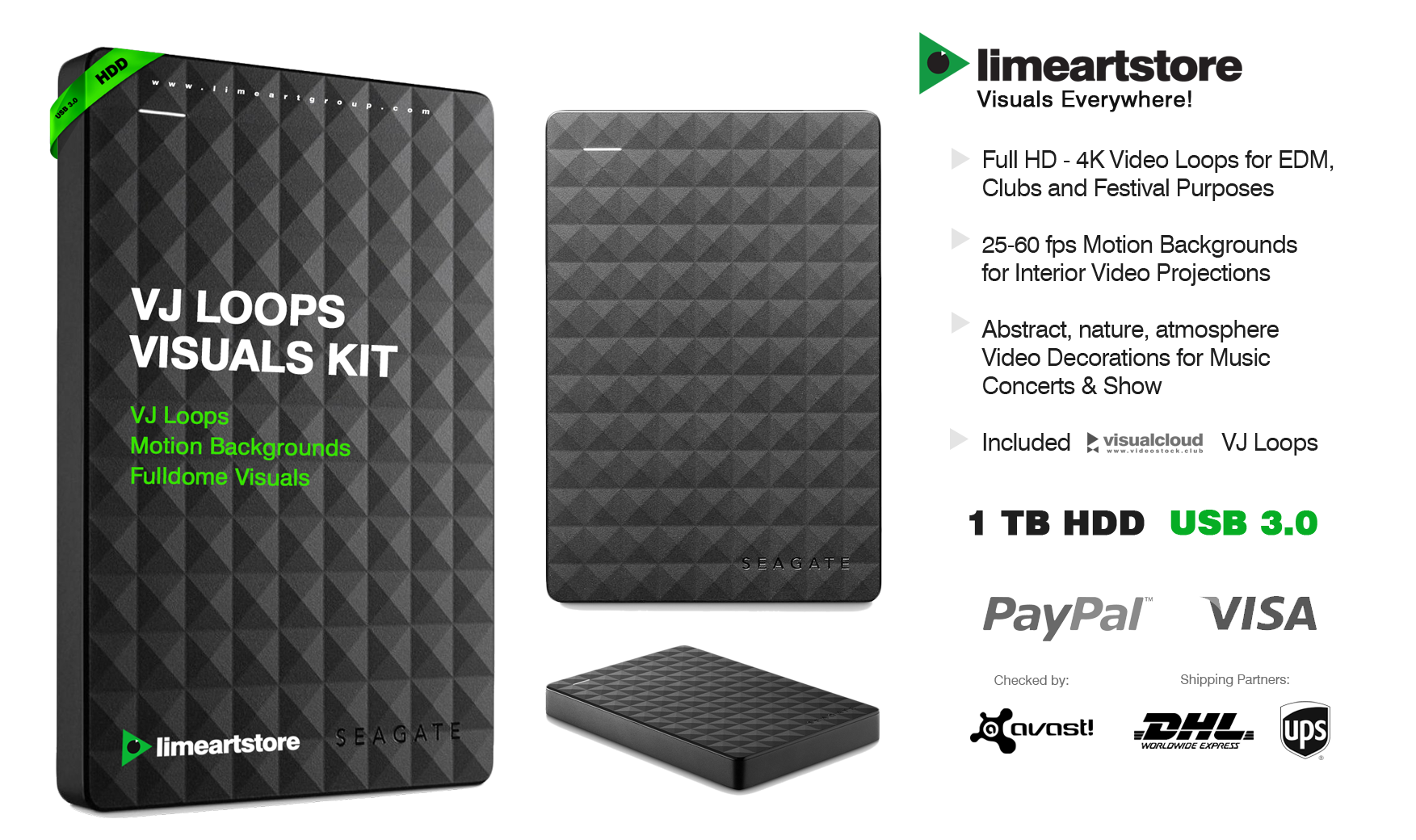 vj, Free Loops, Loops, Royalty Free Stock Footage, Free VJ Loops, Free Stock Video Loops, Video Loops, Free Video Background Loops, Free Halloween Projection Loops download, Loops Packs, Free Loops Download, Video Clips Free, Video Looper, HD Clips, DJ Visuals, Royalty Background, Concert Stock Footage, Looped Video, Looping Video, Unity VJ Loops, VJ Loops Torrents, VJ Loops Purchase, Loopable Video, Disco Loops, Animated Backdrops, Video Background Loops, Video Loops Para VJ, 3D Stock Video, VJ Loops Rutracker, Vj Loops Community, Video Samples, VJ Loops Pack Mega, VJ Loops for Pixel Mapping, Vj Loops descargar, Sell VJ Loops, VJ Loops Com, Abstract Video Clips, Getting a VJ, Free Video Loops Vj, Gumroad Vj Loops, VJ Videos Download, VJs Videos, VJing Loops, 1080p Background, 1080p Collection, 4K Collection, 1080p Backgrounds, How to make VJ Loops, How to sell VJ Loops
Content Production for Events
LIME ART GROUP is one of the biggest and leading European visual content production company for new media art and entertainment industry. We have arround 10 000 customers from more than 100 countries arround the world!

Alexander KuiavaFounder & CEO LIME ART GROUP
I take personal responsibility for quality of visuals you see on the website. Almost all VJ content and footage was filmed and produced by myself using licensed software.

I want to support more Visual Artists sharing free content, tutorials and writing reviews and articles about VJ Culture and Projection Mapping Art. Join LIME ART GROUP to get more benefits! If You need VJ support you can reach me out via Mobile, WhatsApp or Telegram +436763911049