Product Description
Order HDD VJ Loops Kit – Video, events visuals for VJ perofmance
50 Vj Loops Packs & Resolume Avenue VJ Software in one HDD Kit Download Full HD Visuals & VJ Loops for Clubs & Festivals and Music Show. Save 2000 EUR with purchase 50 VJ Loops Packs by LIME ART GROUP and Resolume Avenue VJ Software in one HDD VJ Kit. Save 2000 EUR wtih purchase Visuals as HDD VJ Loops Visuals Kit. After Purchase we will shipp the Hard Drive to your Country and will give an access to download digital products and Resolume License Serial Key.  The Delivery takes 2-5 Days depence of Country. Visuals are compatible with VJ Software: Resolume, Modul8, VDMX, CoGe, Arkaos Grand VJ. Encoded at Quicktime Photojpeg. Full HD Video Resolution.
Exclusive VJ Visuals Trends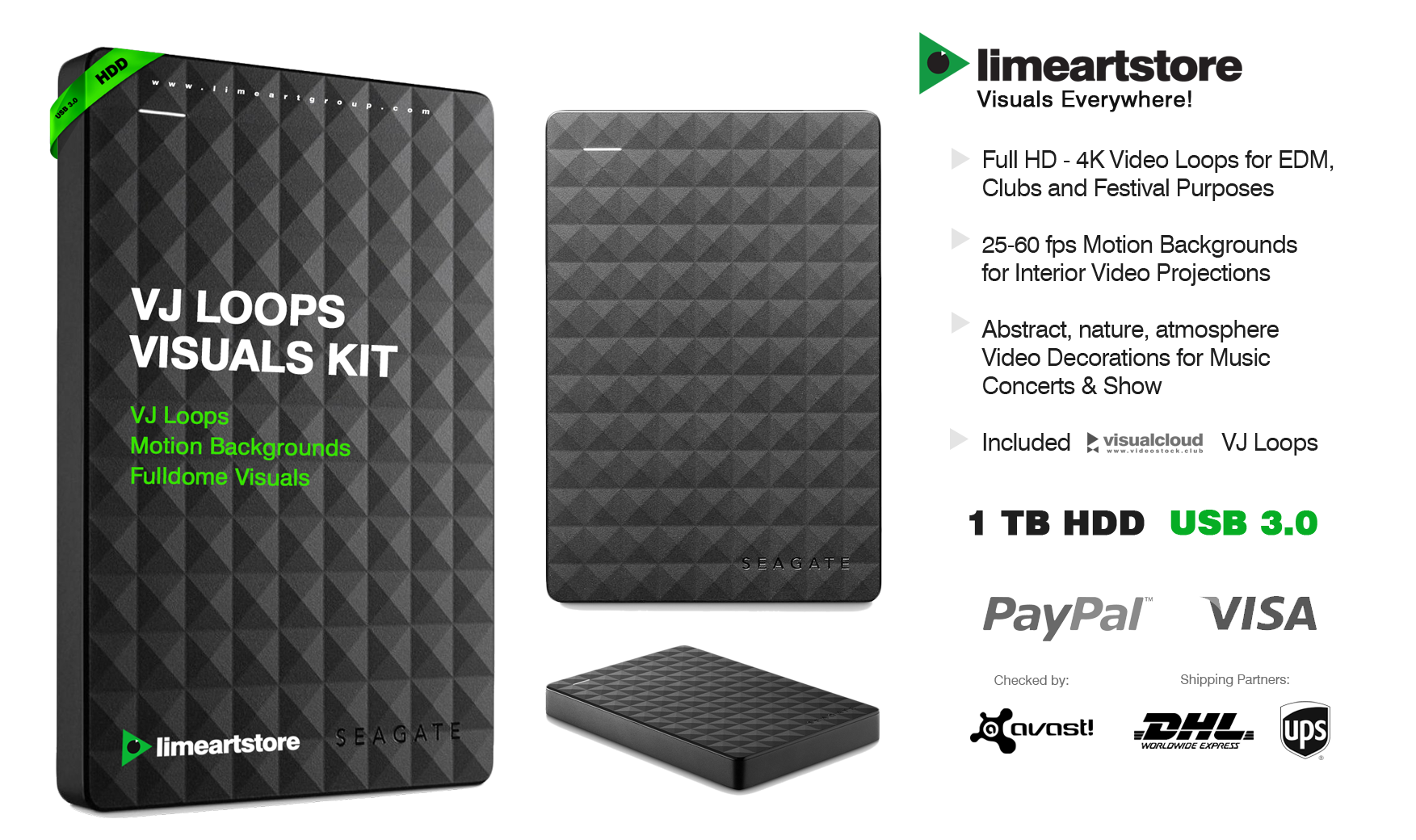 ---
DON'T FORGET DOWNLOAD FREE VJ LOOPS!!!

After Purchasing any Visuals and starting being a Customer of LIME ART GROUP – You will get an Access to Your registered Email to download Free Vj Loops & Visuals! Every year we will update our media base of free motion backgrounds without any additional fees. After purchasing vj loops packs (in one order) for more of 300 euro by LIME ART GROUP –  You will also get an access to download free 10 VJ Loops Packs. The Partners Access will be updated and amount of free packs will be growing!
Get More with LIME ART GROUP!