Colorful VJ Loops Pack Vol.38 - Glowing Room of abstract random color rotating triangles and video patterns.
Glowing room pack is perfect for engulfing your audience in a visual mayhem. High energy pack with colorful animations, triangle and polygon shapes are morphed and animated to easily beat match and mix with your own visual set. From psy parties to EMD overload this pack is perfect for raising the energy and vibrations of the dance floor.  This glowing room can drive you crazy due to vivid kaleidoscopic patterns that rapidly turn into totally new shapes. These vibes work even better with music and suitable party mood. Also, this pack of loops is a perfect tool for any VJ who enjoys creating unforgettable performances. 60 frames per second. fullhd vj loops resolution. 50 fullhd 1080p vj loops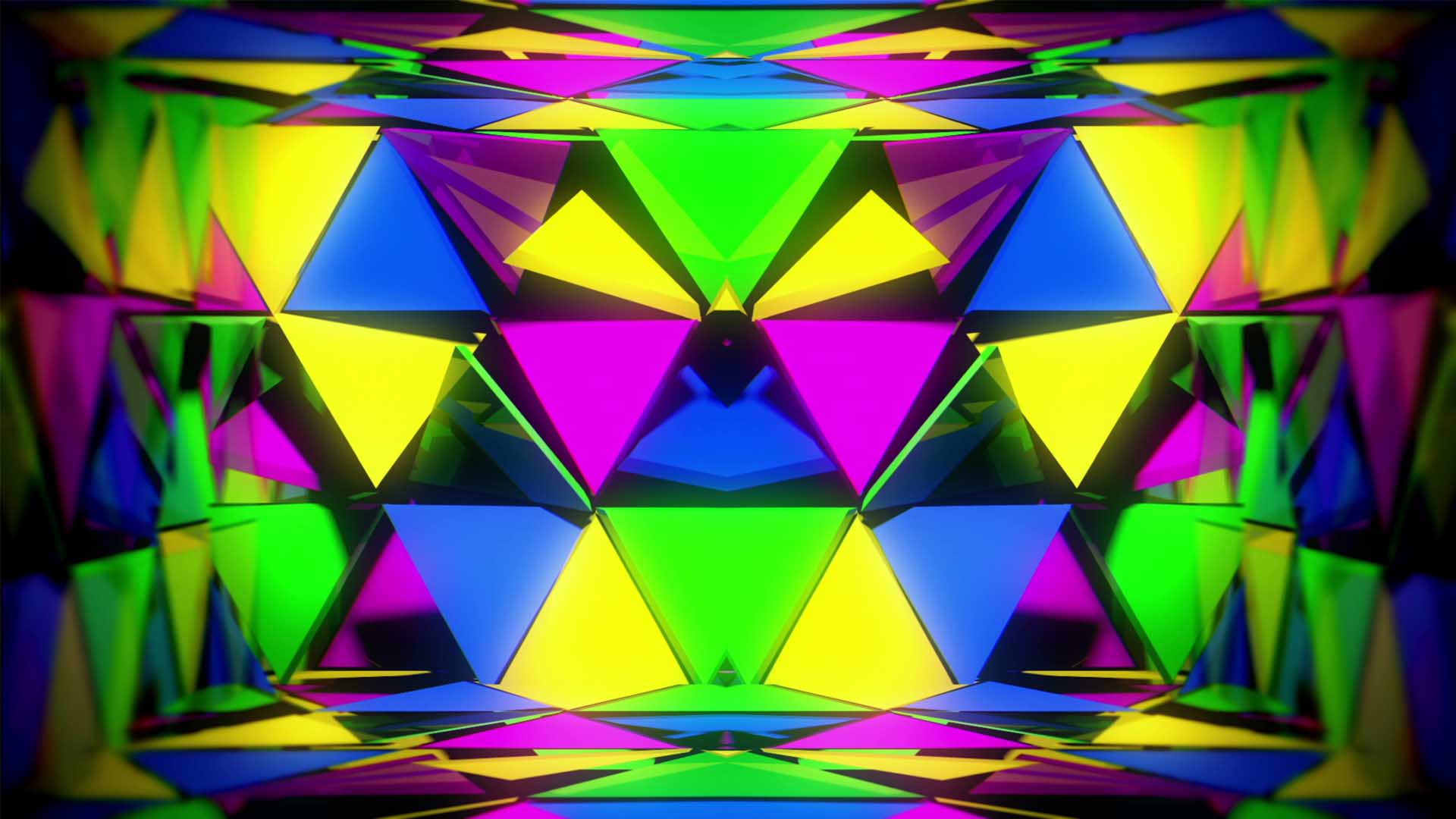 VJ Loops Pack Preview. Royalty free visuals for video performances and online streaming.
You can use this Vj Loops for unlimited media based on our License Agreement. Purchase once and use forever!  The Video Art VJ Loops is compatible for all Vj software such as Resolume, Arkaos, Modul8, VDMX, CoGe. Also, with all media servers to broadcast video for Live Events. Visuals of VJ Loops Pack Vol.38 - Glowing Room produced special for VJing and Live Video Mixing on LED Screens or Video Projection.
After purchase VJ Loops Pack Vol.38 - Glowing Room You will get a confirmation Email with PDF invoice and links for instant download.
Glowing Room - VJ Loops Pack Vol.38 - 👁‍🗨👁‍🗨 UPDATED #vjloops #vjloopspack

Download royalty free DXV, MOV colorful abstract looped videos by LIME ART GROUP
Original video art visuals produced with high quality by  Visual Artist -- Alexander Kuiava. Download  60fps video vj loops pack. Exclusive royalty free video of VJ Loops Pack Vol.38 - Glowing Room download at VJ Loops video category. VJ Video Footage encoded by DXV, MOV.
If You are company registered inside European Union (exept Austria) You can avoid to pay VAT simply entered Your TAX number on checkout page.
Download free update of VJ Loops Pack Vol.38 - Glowing Room! Get more with LIME ART GROUP
If you purchased in the past VJ Loops Pack Vol.38 - Glowing Room -- download this free update -- only for LIME ART GROUP Customers. Get more benefits purchasing event visuals in packs and video bundles. Get more by LIME ART GROUP!

Full HD, Abstract, Dxv, Light, 60 fps, Rays, Photojpeg, Resolume, Art, color, Party, Decoration, Blinking, Colorful, Design, Disco, Futuristic, Glitter, Glow, Neon, Triangles, Imagination, DJs, Looped Video, Purchase, Community, VJ Share, VJ Base, Audiovisual, Glamour, VJ Footage, Video Wallpaper, Seamless Looping, Flashlight, Vj mix, Torrent, VJ Graphics, VJ Store, Trippy visuals, Church, Video jockey, VJ Library, VJ Blocks, VJ Banks, VJ meaning, What is a vj, Vj collections, What are vj loops, Worship, Videoblocks, Streaming, Cool moving