Exclusive Royalty Free VJ Video Footage
Video Art Patterns with 3D female robot
20 Ultra HD video loops: This exclusive pack offers a diverse array of captivating visual sequences, ensuring you'll find the perfect clip to enhance your project. Each loop is rendered in crisp 4K resolution (3840×2160) and smooth 60 fps, providing an unparalleled level of detail and realism.

Alpha channel support: 15 out of the 20 video loops in the pack feature an alpha channel, allowing seamless integration with your existing footage or other visual elements. This enables you to create compelling, multi-layered compositions without any hassle.

Dual format encoding: Each video loop is encoded in both Mov ProRes and Mov DXV formats, offering maximum compatibility and flexibility. Whether you're a VJ, video editor, or content creator, you can effortlessly incorporate these visually stunning loops into your projects using your preferred software.
Get more with LIME ART GROUP
Beautiful female android is posing on alpha channel – Video Footage
VJ Loops Pack Vol.97 – Space Jade is the ultimate visual asset for VJs, video editors, event organizers, and content creators seeking to elevate their projects with captivating, futuristic visuals. Don't miss your chance to transport your audience to a world of cybernetic enchantment with this mesmerizing collection of video loops. Get your copy today and start creating unforgettable visual experiences! Cyber Femina – The alluring centerpiece: This remarkable 3D animated female robot, adorned with jade-green hair and a naked body, exudes a unique blend of futuristic elegance and mystique. Her enchanting movements and poses are performed on alpha channels and abstract motion backgrounds, captivating viewers and adding a touch of otherworldly beauty to your visuals.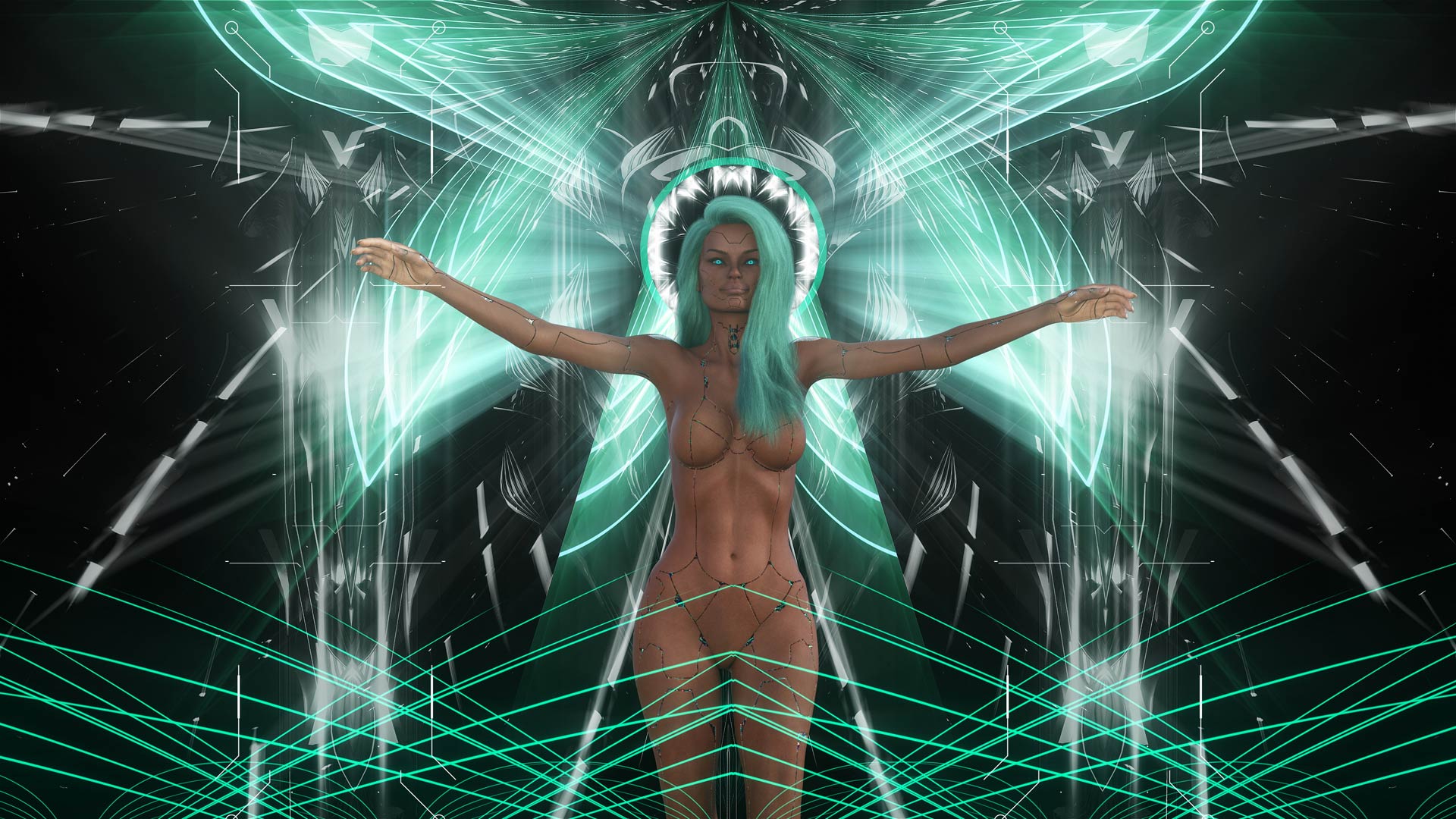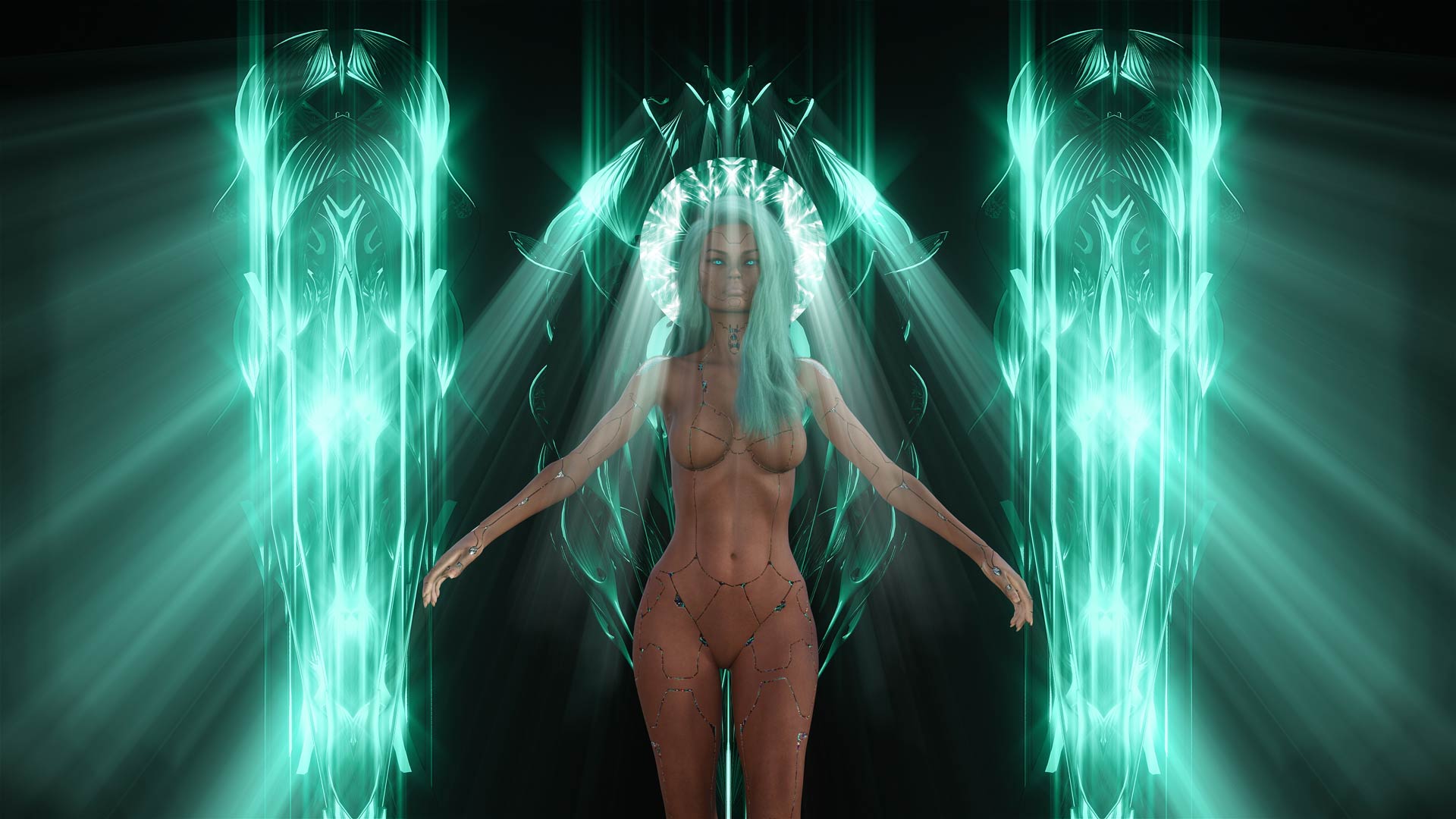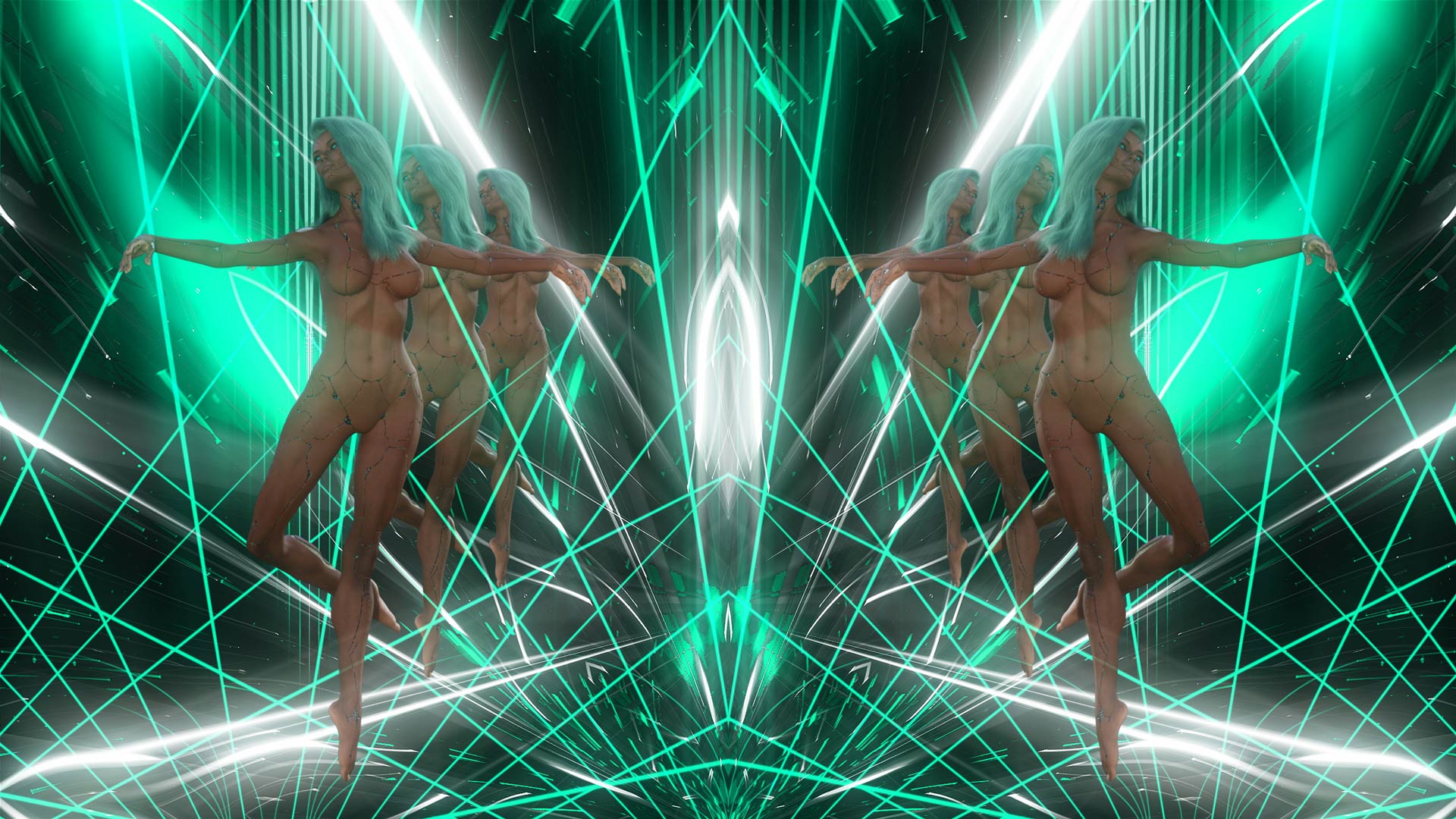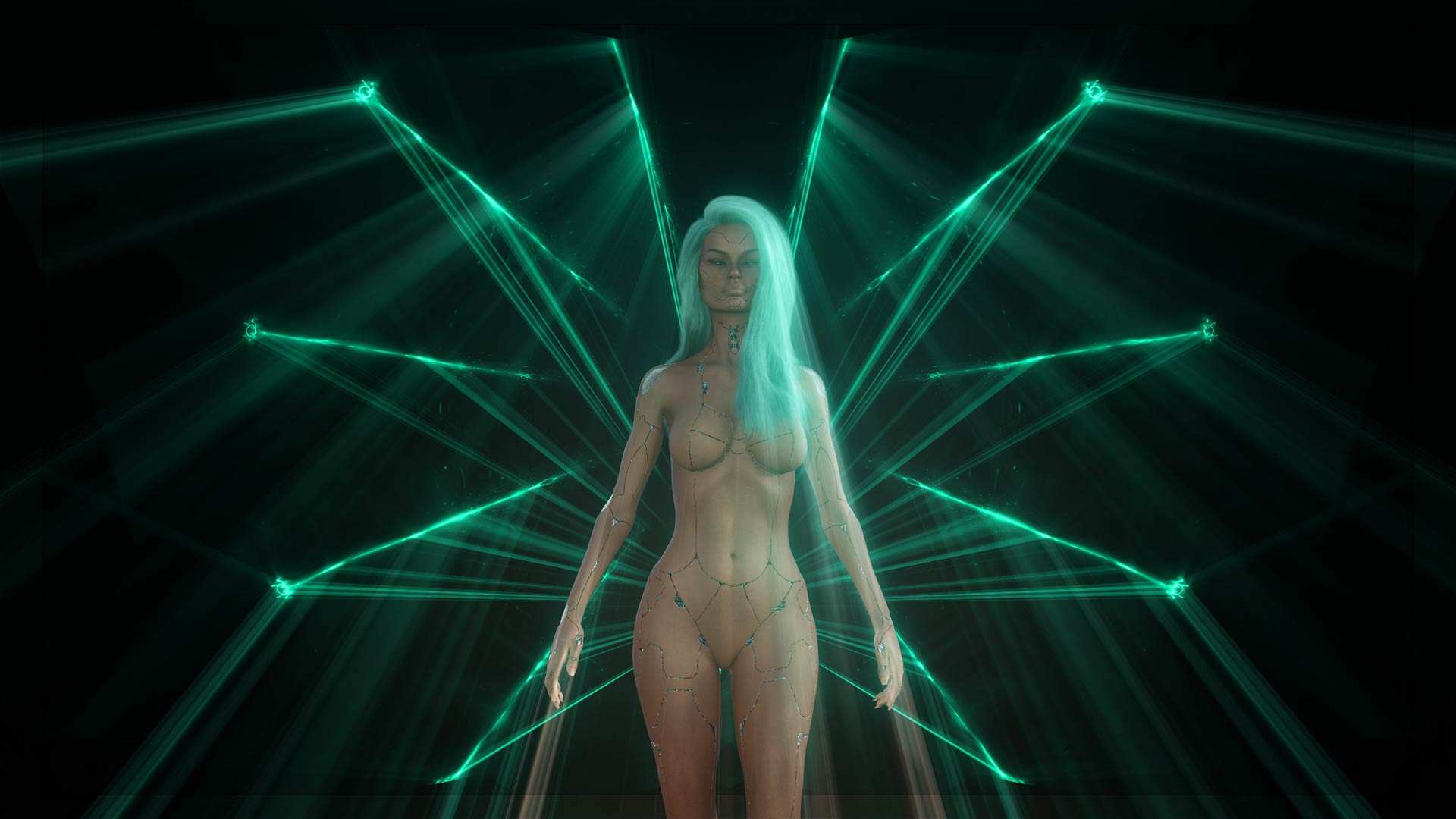 Motion backgrounds for Video Projection & LED Screens
Check out a preview image of a single VJ loop from LIME ART GROUP.
Please note that the quality of the image may be slightly compressed for improved website performance.
Creative digital asset for multipurpose
Live Event Design
Amazing HD & 4K visuals for event decoration and live events production. Eye-candy motion backgrounds for led screens and interior video projection.
Broadcasting & Streaming
Original video content for online events or tv broadcasting. Exclusive vj footage for different video mixing software & media servers.
Video & Post-Production
Creative digital assets for video editing & post-production projects, live virtual production and 3d environments in virtual reality.