Download golden geometry Vj Loops Pack Vol.53 - Halls of Valor -- Gold Motion Backgrounds
A powerful pack for mega screen events, LED wall and backstage visuals. Majestic patterns are formed in circular and other abstract geometric shapes. Get 20 amazing loops in this pack, all loops created at 60fps for smoothest animations. Golden, silver and black sophisticated elements form the whole breathtaking picture. Mysterious geometric shapes, pulsating convex polyhedrons, sharp corner and endless labyrinths ― these visuals won't leave anyone indifferent. 20  High quality Vj Loops produced with love for VJ's and Visual Artists. Special Skull Pattern Animation for LED Screen VJiing and Video Projections. Full HD Resolution and 60 frames per second. Quicktime Photojpeg  & DXV Encoded. Compatible with Resolume, Arkaos, Modul8, VDXM VJ Software. Produced by Alexander Kuiava / LIME ART GROUP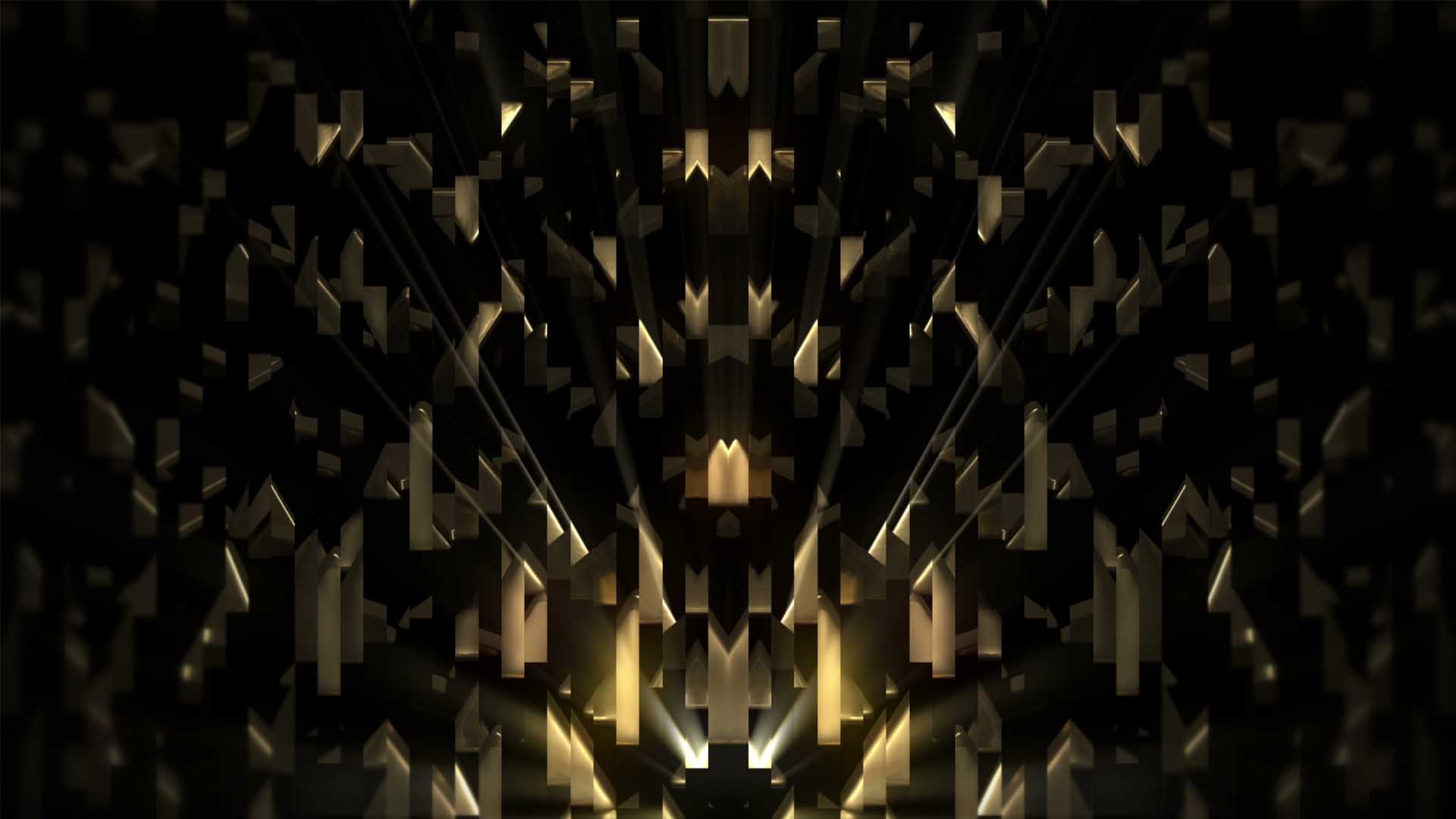 VJ Loops Pack Preview. Download original royalty free visuals with golden effect rotating textures.
You can use this Vj Loops for unlimited media based on our License Agreement. Purchase once and use forever!  The Video Art VJ Loops is compatible for all Vj software such as Resolume, Arkaos, Modul8, VDMX, CoGe. Also, with all media servers to broadcast video for Live Events. Visuals of Vj Loops Pack Vol.53 - Halls of Valor produced special for VJing and Live Video Mixing on LED Screens or Video Projection.
After purchase Vj Loops Pack Vol.53 - Halls of Valor You will get a confirmation Email with PDF invoice and links for instant download.
Halls of Valor - VJ Loops Pack Vol.53 - 👁‍🗨👁‍🗨 LIME ART GROUP

Download royalty free DXV, MOV looped video footage patterns of gold.
Original motion background video art visuals produced with high quality by  Visual Artist -- Alexander Kuiava. Download  60fps video vj loops pack. Exclusive royalty free video of Vj Loops Pack Vol.53 - Halls of Valor download at VJ Loops video category. VJ Video Footage encoded by DXV, MOV.
If You are company registered inside European Union (exept Austria) You can avoid to pay VAT simply entered Your TAX number on checkout page.

Full HD, Polygonal, 29 fps, HD, Abstract, Black, Gold, Compilation, Architecture, Liquid, Displace, Dxv, Light, Best price, Lines, Wire, 60 fps, Gothic, Rays, Tree, Roots, Photojpeg, Multiscreen, Resolume, Motion Graphics, Festival, Quicktime, Rave, 2016, Art, Blend, Conceptual, Digital Art, Trends, Arkaos, Grand VJ, Modul8, Waves, Edm, Stage Design, Projections, Generated, Video texture, Transitions, Maps, Depth, Shadow, Madmapper, color, Vdmx, Club, Party, Decoration, D3, 120 bpm, 124 bpm, 128 bpm, 2015, 2017, 3D, Barco, Blinking, Bright, Buy, Christie, Coge, Deep house, Design, Disco, Distortion, Download, Effects, Events, Fantasy, Futuristic, Glitter, High Contrast, Installations, Kaufen, Kunst, Led screen, Looped, Luma, Metal, Minimal, Multiply, Music, Neuromixer, Outdoor, Particles, Rating, Render, Tech house, Techno, Video wall, Pattern, Augmented Reality, Content, Display, House, Night Club, Para, Polygons, Smode, Statue, Structure, Bricks, Demolish, Stone, 2012, Imagination, Valor, Heroism, Valiancy, Flow, Visuals, Event visuals, Shifted, HeavyM, Ring, Notch VFX, Mixed reality, Austria, Vienna, DJs, Looped Video, Purchase, Community, VJ Share, VJ Base, Audiovisual, Glamour, VJ Footage, Video Wallpaper, Seamless Looping, Flashlight, Vj mix, Torrent, VJ Graphics, VJ Store, Trippy visuals, Church, Video jockey, VJ Library, VJ Blocks, VJ Banks, VJ meaning, What is a vj, Vj collections, What are vj loops, Worship, Videoblocks, Streaming, Cool moving