Wedding decorations for projection video mapping
Looking to create a bold and unique wedding décor element for your big day? Transform your wedding venue with the help of projection mapping also known as video mapping or video projection mapping. Take your guests on a journey to any city or landscape in the world. Create decorations or memorable instances with special effects on walls, floors, objects or literally anything you like. Unlike traditional décor which leaves with limited décor options and a static décor through the evening, video mapping allows you to transport your venue at the click of a button.
The Basics.
Projection mapping uses high-resolution content to seamlessly project onto walls and ceiling of virtually any event space, transforming the venue into an entirely different and unique environment.  This technology is not limited to flat surfaces or walls, you can project on irregular shapes and turn them into displays. You can even use video mapping on your wedding cake to make that special moment even spectacular. You can order some pre-made high quality content here, which goes perfectly with any wedding cake. Mapping essentially means that a complex array of Video mapping software programs and media servers are used to control the pixels of a projector to match the object you want to project on.




Customize the venue
Video projection mapping allows you to create any effect immediately and affordable. A couple can create visuals journeys which no stat wedding décor could ever achieve.Changing scenes at will, unlike traditional decorations. Virtually create anything you like and I mean anything. Each couple is unique and projection mapping allows you to express exactly that. Once you have the venue mapped with projectors, your guest can enjoy different themes through the day at the push of a button. Every couple can create a unique and expressive environment. Create awe-inspiring visuals journeys for the entire evening. The best part, your guests will remember the day forever.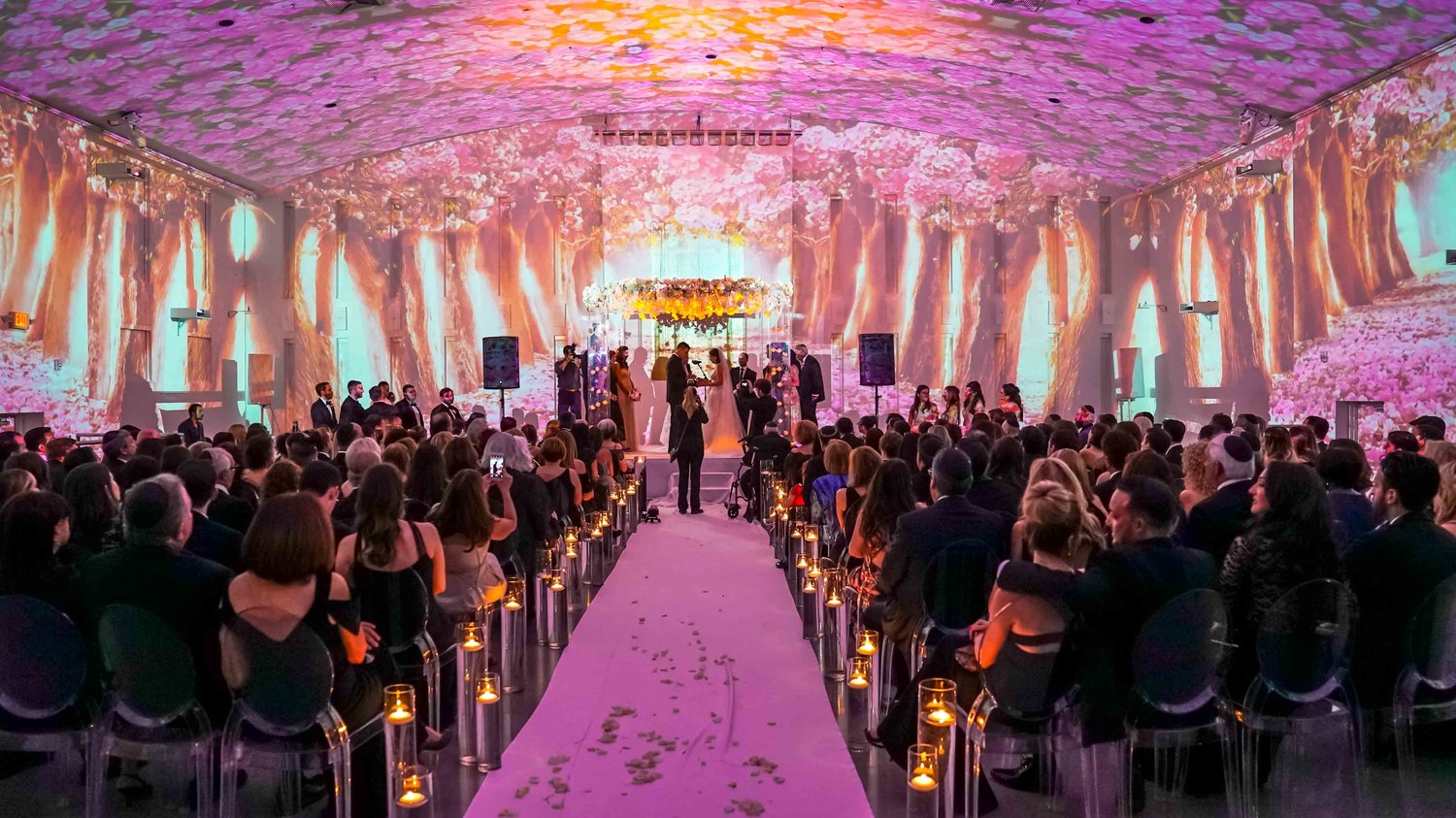 Content is key.
Once you have the venue and hardware requirements nailed down. Content is what you need to transform the venue, every video mapping show naturally needs content. You can either hire a studio or an artist to create content completely or pick up some of our high-quality vj loops that are perfect for your wedding cake projection and add your own style. Hope you have a fabulous wedding!
Best wishes from Vienna,
Thanks for your attention, faithfully yours,
Alexander Kuiava – Founder & CEO LIME ART GROUP
https://alexanderkuiava.com/
Visuals for Wedding Events
Royalty free content for video art show